College rankings on TheClassroom.com use recent data about four-year colleges from publicly available sources using transparent methodology. This is a ranking of colleges by diversity score in descending order. Only colleges that are public are included. See if your school is in the ranking!
Most Diverse Public Colleges
Most Diverse Public Colleges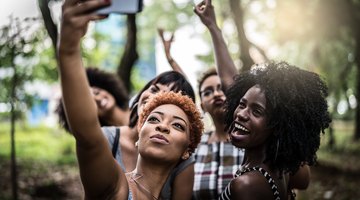 You can make new friends and deepen your understanding of other cultures by enrolling in a diverse public college or university. By carefully researching your options, you can find public schools that offer an excellent, well-rounded education at a reasonable cost that won't leave you burdened with high debt. Studying and socializing on a diverse campus will teach you how to communicate effective with people who may be different from you, which is great preparation for a career in a multicultural society.
The following are the 20 most diverse public colleges in the U.S. To learn more about our study and dive deep into our methodology, visit Most Diverse Public Colleges.
You may want to consider studying on the beautiful and welcoming campus of the University of Hawaii at Hilo. This diverse public school of 2,971 undergraduate students boldly celebrates equity and diversity. Many student events focus on cultural pride and heritage. U.S. News and World Reports rates UH Hilo among the top 10 schools for diversity and low debt load at graduation. More than 75 percent of the student body identify as being ethnically diverse, including Hawaiian, Filipino, Japanese and Chinese. UH Hilo offers 36 bachelor's degrees and an ideal location for studying marine science or volcanoes.
University of Massachusetts, Boston enrollment tops 16,000. Over 50 percent of the student body is comprised of students from diverse ethnic backgrounds. Approximately 14 percent of students identify as Black or African Americans and 12 percent of students are Hispanic/Latino. Popular majors are business, health and social sciences. Located in a hub of businesses with international ties and premiere healthcare facilities, students may access internships working with a diverse urban population. The school accepts 69 percent of applicants and offers 80 undergraduate programs.
Like many public colleges that are part of the California State University system, California State University, East Bay excels in diversity recruitment and retention. This school was ranked number one in the West for ethnic diversity by U.S. News and World Report in 2018. Almost 75 percent of the 11,318 enrolled undergraduate students identify as ethnically diverse domestic students and 6.3 percent are international students. You may choose from 50 bachelor's degree. Examples of popular majors include business, health, psychology, criminal justice and biology. Students enjoy service learning activities and helping their community.
Diversity is a core value of the Newark campus of prestigious Rutgers University. Innovative programs to diversify have earned the school national recognition. For instance, most of the students in the Honors Living-Learning Community are black or Latino students and 75 percent qualify for low income Pell Grants. These honor students were chosen for their resilience, leadership potential and commitment to social justice. You can select from more than 45 undergraduate majors, and classes are taught by exceptional faculty dedicated to teaching and research.
Stony Brook University, State University of New York started out in 1957 as a teacher training college. Enrollment has since grown to 17,026 undergraduate students. Over 50 percent of enrolled students identify as a member of an ethnically diverse group. The largest ethnic group is Native Hawaiian/Pacific Islander students at 18.7 percent of the overall population. The school offers more than 200 majors along with study abroad opportunities like studying at SUNY Korea. Students study hard, but they also have fun.
Diverse students flock to the University of California, Los Angeles. Approximately 75 percent of enrolled students are culturally diverse. The school is consistently ranked among the best public universities in the country. UCLA's reputation for scholarship and groundbreaking research makes it an attractive option. To be competitive, you must be gifted and talented. As part of the admission process, the school looks at many factors, including diverse life experiences and cultural perspectives. However, most students also have a 4.0 GPA and high test scores.
The University of Nevada, Las Vegas is working to become a national leader in providing diverse students with a high quality, equitable and accessible education. Efforts are ongoing to remove obstacles and barriers to success that may derail a promising student's career goals. The campus is also considered military friendly to students affiliated with the armed services. With almost 400 majors, the school offers something for everyone. The undergraduate population is 24,714.
Along with a diverse student body, San Francisco State University offers a College of Ethnic Studies for students seeking majors like Africana studies or La Raza studies. The school's emphasis on academic programs is well known. This public school stays abreast of world politics. Students engage in research projects that can be applied to solving problems and helping people. Annual tuition and fees are $7,260, as of 2018 to 2019. Aspiring creative artists, change agents and activists enjoy the vibrancy of the school that boasts an enrollment close to 30,000 students.
Admission is competitive to this excellent public school with 30,145 undergraduates. The acceptance rate at the University of California, Davis is 42 percent, and most students have an impressive ACT scores of 25 to 31. Two out of three students identify as a member of a diverse ethnic group. The largest culturally diverse groups represented are Asians and Hispanics. The school has been hosting a annual powwow for almost 40 years to honor American Indians. Despite its urban setting, the school's agricultural roots are still evident. For instance, you may be able to look out your dorm window and see Holsteins munching hay on the large University farm. Over 100 academic majors are offered, including animal science and viticulture.
If you like the idea of attending a large, fast paced public school in a diverse urban setting, you may want to consider the University of Houston. Less than 27 percent of the 43,774 students enrolled identify as white, which reflects the school's strong commitment to opportunity and access for all high potential students. The typical UH student has a competitive ACT score of 23 to 28. The school offers more than 250 majors, including a specialized degree in the hospitality business. Known for innovation, the University of Houston is an incubator for entrepreneurial students and faculty continually exploring new startups.
Located in the capitol city of California, this large public school of 29,000 is well situated for studying public policy. The diversity of the student body at California State University, Sacramento reflects the diverse population of Sacramento. The school also has the second largest population of military veterans. The percentage of students who graduate without any debt is lower than the national average. The school has received special recognition for their good general education classes that provide a solid foundation a major. The school is also known for having one of the few business administration programs that's AACSB accredited.
The University of Texas at Arlington prides itself on a diverse enrollment of 29,606 undergraduate students. The UTA website describes the school as a diversity leader in the U.S. Students from every state attend UTA. Approximately 24 percent of students identify as Hispanic, 16 percent as African American and 11 percent international. No matter what major, you can find research opportunities. UTA is known for state-of-the-art facilities that support the school's passion for discovering new knowledge and inventions.
Like the other 23 campuses that are part of the City University of New York (CUNY) system, this public school welcomes students from all ethnic and racial backgrounds. Brooklyn College is a CUNY leader, with more than 50 percent cultural diversity within the study body. Students representing 138 countries add to the vitality of campus life. An estimated 90 languages are spoken. Students study in prestigious looking ivy covered buildings like you would see at Harvard. The most popular majors are psychology, computer science and business accounting. The school also has an African American Research Center.
Academic excellence is the hallmark of the New Jersey Institute of Technology, which is the state's polytechnic university. NJTI awards more engineering degrees to Hispanic and African-American students than any other school in New Jersey. You may find this school a great fit for you if your goals focus on business, architecture, engineering or technology. Faculty are highly accomplished in their field. Located just 20 minutes from Manhattan, students have access to internship and job opportunities. Forbes has designated NJIT as a top school in promoting the upward mobility of diverse students.
Students at the University of California, Santa Barbara enjoy picturesque views of the Pacific Ocean when taking a break from studying. The school values multiculturalism and global stewardship. UC Santa Barbara has been designated as a Hispanic-Serving Institution, which requires enrollment of 25 percent or more Hispanic students. Admission is selective, with an acceptance rate of 36 percent. The average composite ACT score of a UC Santa Barbara student is a competitive 27 to 32. Over 200 majors are offered, and many programs are research-intensive.
Close to the Mexican border, the University of California, San Diego reflects cultural plurality. The school seeks to further increase the number of students from diverse backgrounds. The school is world renowned as a research institution. Emphasis is placed on global leadership and being a change agent for the betterment of society. You may want to consider this school if you plan to study in one of the disciplines offered: arts and humanities, biological and physical science, engineering and sociology related areas.
Baruch College is a quality public school with about 18,000 enrolled students. More than 110 languages are spoken on campus. Just under 70 percent of students identify as being a student of color, with Asians being the largest demographic at 40 percent. Academic programs are offered through the accredited Zicklin School of Business, Weissman School of Arts and Sciences and the Marxe School of Public and International Affairs. You may also find this school especially appealing if like the idea of living in New York with easy access to Wall Street, corporate headquarters and cultural organizations.
If you are looking for a small but diverse public college with a good academic reputation in an urban area, you may want to look at SUNY Old Westbury in Long Island. This school of 4,635 undergraduates has the most diverse student body of all schools within the State University New York system. Further, the school is more diverse the many predominately white colleges throughout the country. African-Americans represent the largest diverse demographic at 27 percent, followed by Hispanic/Latino at 25 percent. Tuition and fees are affordable at $278 per credit for in-state students.
Hunter College's total enrollment of 22,993 students makes it the largest of 24 colleges in the City University of New York system. The school admits 38 percent of applicants. Psychology, English and sociology are the most popular of the 170 undergraduate programs offered. About 66 percent of those enrolled are students of color, with Hispanic/Latino being the largest culturally diverse group, at 27 percent of the student body. The school shows commitment to diverse scholarship as evidenced by the Center for Puerto Rican Studies and ongoing research efforts aimed at eliminating racial inequities in healthcare services.
Kean University in New Jersey proclaims that the school is ranked among the top five diverse colleges in the nation, according to Diversity, Inc. Kean also has an English-speaking campus in China, which is unusual for a public school. At Kean, you can choose between liberal arts, interdisciplinary studies or a specialized major in a particular field. More than 50 undergraduate programs are offered. Eight online programs can be completed without having to commute to campus. To support student success and graduation, the school provides a variety of services such as writing and tutoring centers, career services and a veterans office.
Most Diverse Public Colleges - Complete List
| Rank | College | Diversity Score | Acceptance Rate | # Students |
| --- | --- | --- | --- | --- |
| 1 | University of Hawaii at Hilo | 0.796 | 69.1% | 2,440 |
| 2 | University of Massachusetts-Boston | 0.793 | 68.5% | 9,283 |
| 3 | California State University-East Bay | 0.784 | 69.8% | 11,578 |
| 3 | Rutgers University-Newark | 0.784 | 65.3% | 6,680 |
| 5 | Stony Brook University | 0.779 | 40.7% | 15,858 |
| 6 | University of California-Los Angeles | 0.778 | 18.0% | 30,343 |
| 7 | University of Nevada-Las Vegas | 0.777 | 82.8% | 18,322 |
| 8 | San Francisco State University | 0.774 | 68.2% | 21,515 |
| 8 | University of California-Davis | 0.774 | 42.3% | 28,564 |
| 10 | University of Houston | 0.771 | 58.5% | 25,818 |
| 10 | California State University-Sacramento | 0.771 | 71.9% | 23,234 |
| 12 | The University of Texas at Arlington | 0.770 | 69.8% | 16,679 |
| 13 | CUNY Brooklyn College | 0.767 | 37.5% | 10,198 |
| 13 | New Jersey Institute of Technology | 0.767 | 59.3% | 6,180 |
| 15 | University of California-Santa Barbara | 0.766 | 35.8% | 21,199 |
| 16 | University of California-San Diego | 0.761 | 35.7% | 27,386 |
| 17 | CUNY Bernard M Baruch College | 0.760 | 30.7% | 11,288 |
| 18 | SUNY College at Old Westbury | 0.759 | 68.6% | 3,633 |
| 18 | CUNY Hunter College | 0.759 | 37.9% | 12,223 |
| 20 | Kean University | 0.758 | 74.4% | 9,239 |
| 20 | University of California-Berkeley | 0.758 | 16.9% | 28,108 |
| 22 | San Diego State University | 0.757 | 34.6% | 26,790 |
| 23 | San Jose State University | 0.756 | 53.4% | 21,613 |
| 24 | University of Washington-Tacoma Campus | 0.755 | 83.8% | 3,761 |
| 24 | University of Washington-Bothell Campus | 0.755 | 80.3% | 4,426 |
| 26 | CUNY Queens College | 0.753 | 41.3% | 11,693 |
| 27 | University of California-Irvine | 0.751 | 40.6% | 26,889 |
| 27 | CUNY City College | 0.751 | 45.4% | 10,067 |
| 29 | University of California-Santa Cruz | 0.750 | 57.9% | 16,509 |
| 30 | University of Illinois at Chicago | 0.747 | 73.6% | 16,517 |
| 30 | University of Connecticut-Stamford | 0.747 | 57.4% | 1,194 |
| 32 | Nevada State College | 0.746 | 76.1% | 1,539 |
| 33 | CUNY New York City College of Technology | 0.744 | 74.5% | 10,912 |
| 34 | Northeastern Illinois University | 0.743 | 71.0% | 4,321 |
| 35 | New Jersey City University | 0.742 | 85.1% | 5,166 |
| 35 | University of Hawaii at Manoa | 0.742 | 85.0% | 10,871 |
| 35 | California State University-Long Beach | 0.742 | 31.9% | 27,953 |
| 38 | Rutgers University-New Brunswick | 0.741 | 56.9% | 34,020 |
| 38 | George Mason University | 0.741 | 81.0% | 19,266 |
| 38 | The University of Texas at Dallas | 0.741 | 68.0% | 14,323 |
| 41 | Georgia State University | 0.739 | 58.8% | 19,208 |
| 42 | CUNY York College | 0.738 | 41.0% | 5,066 |
| 43 | University of Hawaii-West Oahu | 0.737 | 68.1% | 1,566 |
| 44 | University of Washington-Seattle Campus | 0.735 | 45.3% | 28,380 |
| 45 | University of Maryland-Baltimore County | 0.730 | 56.8% | 9,484 |
| 45 | California State Polytechnic University-Pomona | 0.730 | 59.2% | 21,148 |
| 45 | Texas Woman's University | 0.730 | 85.9% | 7,014 |
| 48 | California State University-Fullerton | 0.727 | 48.2% | 27,994 |
| 49 | Pennsylvania State University-Penn State Abington | 0.723 | 82.4% | 3,143 |
| 50 | The University of Texas at Austin | 0.722 | 40.4% | 37,234 |
| 51 | Montclair State University | 0.718 | 66.1% | 14,968 |
| 52 | College of Staten Island CUNY | 0.715 | 99.2% | 9,585 |
| 53 | University of Illinois at Urbana-Champaign | 0.714 | 60.1% | 32,540 |
| 54 | University of North Texas | 0.713 | 71.8% | 25,486 |
| 54 | SUNY at Albany | 0.713 | 54.4% | 12,421 |
| 54 | University of North Carolina at Pembroke | 0.713 | 73.6% | 4,510 |
| 54 | Virginia Commonwealth University | 0.713 | 81.2% | 20,264 |
| 54 | Fashion Institute of Technology | 0.713 | 40.4% | 7,395 |
| 59 | William Paterson University of New Jersey | 0.711 | 75.6% | 7,499 |
| 59 | California State University-San Marcos | 0.711 | 51.8% | 10,469 |
| 61 | California State University-Northridge | 0.709 | 48.2% | 29,104 |
| 62 | University at Buffalo | 0.707 | 59.4% | 18,824 |
| 63 | University of Houston-Downtown | 0.706 | 82.9% | 6,329 |
| 64 | Florida Atlantic University | 0.705 | 59.8% | 16,252 |
| 65 | Northeastern State University | 0.703 | 93.7% | 4,862 |
| 65 | Texas A & M University-Commerce | 0.703 | 46.1% | 6,015 |
| 67 | California State University-Monterey Bay | 0.702 | 35.2% | 6,226 |
| 67 | University of California-Riverside | 0.702 | 66.3% | 19,544 |
| 69 | Governors State University | 0.701 | 41.3% | 1,926 |
| 69 | University of Colorado Denver/Anschutz Medical Campus | 0.701 | 60.5% | 8,530 |
| 71 | University of South Florida-Main Campus | 0.700 | 46.6% | 24,013 |
| 72 | Old Dominion University | 0.694 | 84.6% | 15,203 |
| 72 | Midwestern State University | 0.694 | 74.5% | 4,122 |
| 74 | Georgia Institute of Technology-Main Campus | 0.693 | 25.8% | 13,815 |
| 75 | California State University-Chico | 0.691 | 65.2% | 15,246 |
| 75 | University of Houston-Victoria | 0.691 | 48.1% | 1,586 |
| 77 | Metropolitan State University | 0.686 | 100.0% | 2,844 |
| 78 | University of Connecticut-Waterbury Campus | 0.685 | 58.2% | 1,803 |
| 78 | University of Maryland-College Park | 0.685 | 48.1% | 26,350 |
| 80 | Arizona State University-Tempe | 0.684 | 82.5% | 38,946 |
| 80 | University of New Orleans | 0.684 | 60.0% | 4,684 |
| 82 | University of Arkansas at Little Rock | 0.682 | 89.8% | 4,785 |
| 83 | California State University Maritime Academy | 0.681 | 68.2% | 1,075 |
| 84 | Lamar University | 0.680 | 76.2% | 6,161 |
| 85 | Humboldt State University | 0.676 | 77.1% | 7,501 |
| 85 | California State University-Fresno | 0.676 | 53.5% | 18,843 |
| 87 | CUNY John Jay College of Criminal Justice | 0.673 | 33.8% | 9,831 |
| 87 | Sonoma State University | 0.673 | 76.3% | 7,806 |
| 89 | SUNY Buffalo State | 0.670 | 64.1% | 7,598 |
| 89 | Arizona State University-West | 0.670 | 77.9% | 2,698 |
| 89 | University of California-Merced | 0.670 | 74.2% | 6,741 |
| 92 | Portland State University | 0.668 | 89.4% | 14,206 |
| 93 | Rutgers University-Camden | 0.667 | 57.5% | 4,056 |
| 93 | Pennsylvania State University-Penn State Harrisburg | 0.667 | 84.5% | 3,817 |
| 93 | University of Houston-Clear Lake | 0.667 | 64.7% | 2,693 |
| 93 | University of Alaska Fairbanks | 0.667 | 73.5% | 3,189 |
| 97 | California State University-Stanislaus | 0.664 | 74.3% | 7,217 |
| 97 | Fort Lewis College | 0.664 | 92.1% | 3,178 |
| 99 | University of North Carolina at Greensboro | 0.662 | 73.9% | 14,116 |
| 99 | SUNY at Purchase College | 0.662 | 43.5% | 3,673 |
| 101 | Sam Houston State University | 0.661 | 71.9% | 14,497 |
| 101 | University of Central Oklahoma | 0.661 | 75.0% | 10,546 |
| 103 | California State University-Channel Islands | 0.660 | 73.8% | 5,365 |
| 104 | University of Arizona | 0.659 | 78.6% | 29,149 |
| 105 | University of Central Florida | 0.658 | 50.0% | 38,508 |
| 106 | University of Alaska Southeast | 0.657 | 49.0% | 659 |
| 106 | University of Baltimore | 0.657 | 49.4% | 1,995 |
| 106 | Colorado State University-Pueblo | 0.657 | 96.4% | 3,436 |
| 106 | Adams State University | 0.657 | 98.6% | 1,625 |
| 110 | University of New Mexico-Main Campus | 0.656 | 57.8% | 15,926 |
| 110 | Eastern New Mexico University-Main Campus | 0.656 | 57.3% | 2,590 |
| 112 | East Central University | 0.655 | 57.8% | 2,868 |
| 113 | Arizona State University-Downtown Phoenix | 0.654 | 76.7% | 8,238 |
| 114 | Arizona State University-Polytechnic | 0.653 | 76.1% | 3,354 |
| 115 | Southeastern Oklahoma State University | 0.652 | 77.3% | 2,409 |
| 116 | University of Missouri-Kansas City | 0.650 | 61.9% | 6,669 |
| 117 | University of Alaska Anchorage | 0.645 | 82.8% | 7,079 |
| 118 | The University of Texas at San Antonio | 0.643 | 76.4% | 20,222 |
| 119 | Augusta University | 0.642 | 77.2% | 4,133 |
| 120 | Temple University | 0.641 | 52.2% | 26,277 |
| 121 | New Mexico Institute of Mining and Technology | 0.639 | 23.5% | 1,388 |
| 122 | Texas State University | 0.638 | 71.1% | 28,180 |
| 123 | Angelo State University | 0.637 | 74.4% | 5,169 |
| 124 | Northern Illinois University | 0.636 | 51.8% | 12,343 |
| 124 | California State University-Bakersfield | 0.636 | 67.8% | 7,066 |
| 126 | Southern Connecticut State University | 0.634 | 63.5% | 6,830 |
| 127 | Pennsylvania State University-Penn State York | 0.633 | 83.3% | 840 |
| 128 | Central Washington University | 0.631 | 79.7% | 9,482 |
| 129 | University of Florida | 0.630 | 45.9% | 31,014 |
| 129 | Indiana University-Northwest | 0.630 | 75.8% | 2,776 |
| 131 | Binghamton University | 0.629 | 40.6% | 13,185 |
| 132 | California Polytechnic State University-San Luis Obispo | 0.628 | 29.5% | 19,703 |
| 133 | University of West Alabama | 0.627 | 53.1% | 1,722 |
| 134 | Northwestern State University of Louisiana | 0.626 | 61.8% | 5,231 |
| 134 | Texas A & M University-Corpus Christi | 0.626 | 64.7% | 8,251 |
| 136 | Louisiana State University-Shreveport | 0.625 | 88.6% | 1,659 |
| 137 | Valdosta State University | 0.624 | 65.1% | 7,185 |
| 137 | University of Science and Arts of Oklahoma | 0.624 | 48.8% | 714 |
| 139 | West Virginia State University | 0.621 | 96.3% | 1,797 |
| 140 | University of South Alabama | 0.620 | 80.5% | 9,604 |
| 140 | Frostburg State University | 0.620 | 62.7% | 4,141 |
| 142 | University of Memphis | 0.618 | 56.7% | 12,412 |
| 143 | College of William and Mary | 0.617 | 36.5% | 6,209 |
| 144 | Kennesaw State University | 0.616 | 58.5% | 24,412 |
| 144 | University of Virginia-Main Campus | 0.616 | 29.9% | 15,476 |
| 146 | Auburn University at Montgomery | 0.615 | 76.6% | 3,095 |
| 146 | University of South Carolina-Upstate | 0.615 | 54.6% | 4,476 |
| 146 | University of Oregon | 0.615 | 77.9% | 18,330 |
| 149 | Armstrong State University | 0.614 | 80.4% | 4,738 |
| 150 | University of Connecticut | 0.613 | 48.8% | 18,655 |
| 150 | Columbus State University | 0.613 | 53.2% | 4,834 |
| 150 | University of West Georgia | 0.613 | 59.1% | 9,084 |
| 153 | Northwestern Oklahoma State University | 0.612 | 43.8% | 1,424 |
| 154 | New Mexico State University-Main Campus | 0.610 | 59.6% | 9,874 |
| 154 | SUNY College of Technology at Delhi | 0.610 | 51.3% | 2,574 |
| 156 | University of North Carolina at Charlotte | 0.609 | 62.0% | 20,263 |
| 157 | Wichita State University | 0.608 | 86.2% | 8,687 |
| 157 | University of North Texas at Dallas | 0.608 | 68.2% | 1,370 |
| 159 | Stephen F Austin State University | 0.607 | 62.4% | 9,592 |
| 159 | University of Alabama at Birmingham | 0.607 | 58.1% | 8,971 |
| 161 | Wayne State University | 0.606 | 81.5% | 12,003 |
| 161 | Towson University | 0.606 | 73.7% | 16,893 |
| 163 | The University of Texas at Tyler | 0.604 | 69.3% | 4,806 |
| 163 | Metropolitan State University of Denver | 0.604 | 63.9% | 12,483 |
| 165 | Troy University | 0.603 | 91.2% | 9,350 |
| 165 | University of Oklahoma-Norman Campus | 0.603 | 70.8% | 18,444 |
| 165 | Farmingdale State College | 0.603 | 58.0% | 6,942 |
| 168 | University of Nevada-Reno | 0.601 | 82.8% | 15,408 |
| 168 | Northern Arizona University | 0.601 | 78.0% | 21,494 |
| 170 | University of Minnesota-Morris | 0.600 | 58.1% | 1,646 |
| 170 | Southern Oregon University | 0.600 | 78.2% | 3,670 |
| 172 | University of Illinois at Springfield | 0.599 | 65.3% | 1,913 |
| 173 | University of Massachusetts-Dartmouth | 0.598 | 76.0% | 6,011 |
| 173 | University of Northern Colorado | 0.598 | 90.3% | 8,348 |
| 175 | Pennsylvania State University-Penn State Brandywine | 0.596 | 82.6% | 1,186 |
| 176 | Middle Georgia State University | 0.595 | 70.7% | 4,769 |
| 176 | University of Michigan-Ann Arbor | 0.595 | 28.6% | 27,969 |
| 178 | University of South Carolina-Beaufort | 0.594 | 65.1% | 1,746 |
| 179 | Texas A&M University-Texarkana | 0.593 | 56.0% | 1,098 |
| 180 | Pennsylvania State University-Penn State Lehigh Valley | 0.592 | 86.6% | 697 |
| 181 | Washington State University | 0.591 | 72.0% | 21,652 |
| 182 | Western Connecticut State University | 0.589 | 66.8% | 4,116 |
| 182 | The University of Texas of the Permian Basin | 0.589 | 81.5% | 2,186 |
| 182 | Texas Tech University | 0.589 | 62.6% | 26,627 |
| 185 | Western Illinois University | 0.588 | 59.5% | 7,482 |
| 185 | University of South Carolina-Aiken | 0.588 | 66.9% | 2,831 |
| 187 | Eastern Washington University | 0.586 | 95.5% | 10,032 |
| 188 | Pennsylvania State University-Penn State Hazleton | 0.584 | 81.9% | 764 |
| 188 | CUNY Lehman College | 0.584 | 32.5% | 6,600 |
| 190 | Francis Marion University | 0.580 | 61.6% | 3,133 |
| 191 | Oregon State University | 0.579 | 77.5% | 18,852 |
| 191 | United States Air Force Academy | 0.579 | 15.1% | 4,237 |
| 193 | Gordon State College | 0.577 | 54.3% | 2,491 |
| 194 | California State University-Dominguez Hills | 0.575 | 47.9% | 9,320 |
| 194 | University of Massachusetts-Lowell | 0.575 | 60.6% | 10,019 |
| 196 | University of North Carolina at Chapel Hill | 0.573 | 26.9% | 17,869 |
| 196 | Winthrop University | 0.573 | 68.5% | 4,545 |
| 198 | SUNY College at Potsdam | 0.572 | 71.8% | 3,321 |
| 199 | Southwestern Oklahoma State University | 0.571 | 90.8% | 3,659 |
| 199 | University of Florida-Online | 0.571 | 64.1% | 1,028 |
| 201 | Western Oregon University | 0.570 | 87.8% | 4,081 |
| 202 | Lander University | 0.568 | 61.8% | 2,551 |
| 203 | Rhode Island College | 0.567 | 74.7% | 5,598 |
| 203 | Mississippi University for Women | 0.567 | 98.8% | 2,116 |
| 203 | The University of West Florida | 0.567 | 40.8% | 7,153 |
| 206 | California State University-San Bernardino | 0.566 | 58.1% | 16,478 |
| 206 | West Texas A & M University | 0.566 | 60.0% | 5,650 |
| 208 | State University of New York at New Paltz | 0.565 | 42.9% | 6,198 |
| 209 | United States Naval Academy | 0.563 | 9.7% | 4,528 |
| 210 | Florida State University | 0.562 | 58.0% | 29,281 |
| 210 | Texas A&M University-San Antonio | 0.562 | 38.7% | 2,377 |
| 212 | Central Connecticut State University | 0.560 | 60.0% | 7,539 |
| 212 | United States Military Academy | 0.560 | 9.7% | 4,389 |
| 214 | Purdue University-Main Campus | 0.559 | 56.0% | 29,309 |
| 214 | Delta State University | 0.559 | 89.4% | 2,259 |
| 216 | Middle Tennessee State University | 0.558 | 68.6% | 16,019 |
| 216 | Austin Peay State University | 0.558 | 88.9% | 6,956 |
| 218 | Massachusetts College of Art and Design | 0.557 | 70.9% | 1,560 |
| 219 | University of Louisiana at Lafayette | 0.556 | 51.1% | 12,876 |
| 219 | University of South Florida-St Petersburg | 0.556 | 35.7% | 2,739 |
| 219 | University of Louisiana at Monroe | 0.556 | 76.1% | 5,208 |
| 222 | Minot State University | 0.555 | 59.8% | 2,021 |
| 223 | University of Missouri-St Louis | 0.554 | 70.6% | 5,434 |
| 224 | Cleveland State University | 0.552 | 87.5% | 9,221 |
| 224 | Clayton State University | 0.552 | 40.9% | 3,636 |
| 226 | Ramapo College of New Jersey | 0.551 | 53.3% | 5,016 |
| 226 | Texas A & M University-College Station | 0.551 | 67.2% | 45,091 |
| 226 | Sul Ross State University | 0.551 | 92.2% | 1,378 |
| 229 | Southern Illinois University-Carbondale | 0.550 | 76.7% | 10,554 |
| 229 | Florida International University | 0.550 | 50.1% | 26,312 |
| 229 | Eastern Michigan University | 0.550 | 72.9% | 12,880 |
| 229 | California State University-Los Angeles | 0.550 | 63.7% | 20,022 |
| 233 | College of Coastal Georgia | 0.549 | 95.2% | 2,165 |
| 233 | Louisiana State University-Alexandria | 0.549 | 33.3% | 1,850 |
| 235 | Southeastern Louisiana University | 0.548 | 87.3% | 9,020 |
| 235 | Arizona State University-Skysong | 0.548 | 62.1% | 8,931 |
| 237 | University of Southern Mississippi | 0.546 | 60.1% | 10,246 |
| 238 | Georgia Southern University | 0.545 | 64.6% | 15,976 |
| 239 | Kentucky State University | 0.544 | 49.0% | 1,049 |
| 240 | SUNY College of Technology at Canton | 0.543 | 82.6% | 2,673 |
| 241 | SUNY College at Plattsburgh | 0.542 | 51.0% | 4,822 |
| 242 | University of Massachusetts-Amherst | 0.541 | 59.7% | 21,460 |
| 243 | University of Colorado Colorado Springs | 0.538 | 92.9% | 7,947 |
| 243 | Pennsylvania State University-Penn State Berks | 0.538 | 87.0% | 2,553 |
| 243 | Indiana State University | 0.538 | 85.9% | 9,364 |
| 243 | Pennsylvania State University-World Campus | 0.538 | 57.5% | 2,320 |
| 247 | University of Nebraska at Omaha | 0.537 | 86.5% | 9,880 |
| 247 | East Stroudsburg University of Pennsylvania | 0.537 | 83.3% | 5,642 |
| 247 | University of Wisconsin-Milwaukee | 0.537 | 73.3% | 17,598 |
| 250 | Eastern Connecticut State University | 0.536 | 57.9% | 4,292 |
| 250 | University of Michigan-Flint | 0.536 | 65.2% | 3,844 |
| 250 | Virginia Polytechnic Institute and State University | 0.536 | 70.9% | 25,213 |
| 250 | Morrisville State College | 0.536 | 77.4% | 2,624 |
| 254 | The Evergreen State College | 0.533 | 97.5% | 3,458 |
| 254 | University of Central Arkansas | 0.533 | 89.8% | 8,010 |
| 256 | Georgia Southwestern State University | 0.530 | 68.2% | 1,769 |
| 257 | United States Coast Guard Academy | 0.529 | 51.0% | 986 |
| 257 | The College of New Jersey | 0.529 | 48.9% | 6,496 |
| 259 | Michigan State University | 0.528 | 65.7% | 35,447 |
| 260 | Salem State University | 0.526 | 73.6% | 5,864 |
| 261 | University of Pittsburgh-Bradford | 0.524 | 52.6% | 1,349 |
| 261 | Pennsylvania State University-Main Campus | 0.524 | 56.4% | 40,139 |
| 263 | Florida Gulf Coast University | 0.518 | 56.1% | 10,826 |
| 264 | Colorado State University-Global Campus | 0.517 | 0.0% | 2,181 |
| 264 | Eastern Illinois University | 0.517 | 46.9% | 5,133 |
| 264 | McNeese State University | 0.517 | 63.7% | 5,467 |
| 267 | University of Wisconsin-Parkside | 0.516 | 62.5% | 3,248 |
| 268 | Rowan University | 0.515 | 71.0% | 12,731 |
| 268 | Southern Arkansas University Main Campus | 0.515 | 69.1% | 2,834 |
| 268 | Pennsylvania State University-Penn State Schuylkill | 0.515 | 75.6% | 627 |
| 271 | Florida Polytechnic University | 0.514 | 73.6% | 1,254 |
| 271 | University of North Florida | 0.514 | 64.5% | 9,702 |
| 273 | East Carolina University | 0.513 | 70.3% | 19,754 |
| 274 | University of Minnesota-Twin Cities | 0.511 | 44.4% | 29,566 |
| 274 | University of Toledo | 0.511 | 94.3% | 12,936 |
| 276 | Oklahoma State University-Main Campus | 0.510 | 74.5% | 18,414 |
| 277 | St Mary's College of Maryland | 0.507 | 80.0% | 1,547 |
| 277 | University of Michigan-Dearborn | 0.507 | 64.7% | 4,985 |
| 277 | University of Colorado Boulder | 0.507 | 76.6% | 25,802 |
| 280 | Henderson State University | 0.506 | 66.1% | 2,791 |
| 280 | Virginia State University | 0.506 | 94.5% | 4,023 |
| 280 | Fayetteville State University | 0.506 | 59.3% | 4,141 |
| 283 | Coastal Carolina University | 0.505 | 61.2% | 8,864 |
| 283 | Mayville State University | 0.505 | 55.2% | 612 |
| 285 | Saint Cloud State University | 0.504 | 85.1% | 8,841 |
| 285 | Nicholls State University | 0.504 | 82.7% | 4,605 |
| 285 | University of Utah | 0.504 | 76.4% | 17,197 |
| 288 | Framingham State University | 0.503 | 64.8% | 3,701 |
| 289 | Ohio State University-Main Campus | 0.501 | 54.1% | 41,862 |
| 290 | Emporia State University | 0.500 | 87.4% | 3,431 |
| 291 | Colorado Mesa University | 0.499 | 82.7% | 7,277 |
| 292 | University of Iowa | 0.497 | 84.1% | 20,868 |
| 293 | Worcester State University | 0.496 | 70.6% | 4,033 |
| 294 | Radford University | 0.492 | 81.2% | 8,104 |
| 295 | New College of Florida | 0.489 | 71.3% | 861 |
| 295 | Indiana University-Purdue University-Indianapolis | 0.489 | 74.0% | 17,389 |
| 297 | Tarleton State University | 0.488 | 50.4% | 8,059 |
| 297 | University of Georgia | 0.488 | 53.9% | 26,328 |
| 299 | Louisiana Tech University | 0.487 | 63.2% | 7,850 |
| 300 | University of Connecticut-Avery Point | 0.486 | 62.4% | 623 |
| 300 | Stockton University | 0.486 | 76.9% | 7,416 |
| 302 | Indiana University-Bloomington | 0.485 | 78.7% | 32,005 |
| 303 | Western Michigan University | 0.484 | 82.3% | 15,048 |
| 304 | SUNY College at Brockport | 0.481 | 55.3% | 6,375 |
| 305 | Salisbury University | 0.479 | 65.9% | 7,250 |
| 306 | SUNY College of Agriculture and Technology at Cobleskill | 0.478 | 78.2% | 2,168 |
| 306 | University of Mary Washington | 0.478 | 74.4% | 3,859 |
| 308 | Saginaw Valley State University | 0.477 | 75.9% | 6,932 |
| 309 | Fitchburg State University | 0.475 | 74.6% | 3,428 |
| 309 | University of Kansas | 0.475 | 93.0% | 17,141 |
| 311 | Texas A & M University-Kingsville | 0.472 | 82.3% | 5,124 |
| 312 | SUNY Maritime College | 0.470 | 58.0% | 1,590 |
| 313 | University of Montevallo | 0.469 | 65.4% | 2,178 |
| 314 | Chicago State University | 0.468 | 57.9% | 1,464 |
| 314 | University of Alabama in Huntsville | 0.468 | 76.3% | 5,257 |
| 316 | North Carolina State University at Raleigh | 0.464 | 47.5% | 20,951 |
| 316 | Western Washington University | 0.464 | 83.1% | 13,413 |
| 318 | Oregon Institute of Technology | 0.462 | 73.0% | 2,385 |
| 319 | University of South Florida-Sarasota-Manatee | 0.461 | 37.8% | 1,019 |
| 320 | SUNY College at Oswego | 0.459 | 54.5% | 6,868 |
| 320 | Louisiana State University and Agricultural & Mechanical College | 0.459 | 76.4% | 23,212 |
| 322 | University of North Alabama | 0.458 | 55.7% | 5,162 |
| 323 | University of Rhode Island | 0.457 | 72.8% | 12,485 |
| 323 | University of the Virgin Islands | 0.457 | 92.0% | 1,422 |
| 325 | University of Pittsburgh-Pittsburgh Campus | 0.455 | 55.4% | 18,163 |
| 325 | University of Delaware | 0.455 | 69.5% | 17,761 |
| 327 | Colorado State University-Fort Collins | 0.454 | 78.0% | 21,977 |
| 328 | West Virginia University Institute of Technology | 0.453 | 52.7% | 975 |
| 329 | Boise State University | 0.450 | 81.7% | 12,375 |
| 329 | SUNY Cortland | 0.450 | 52.2% | 6,187 |
| 331 | Jacksonville State University | 0.449 | 53.1% | 5,480 |
| 331 | Indiana University-South Bend | 0.449 | 77.0% | 3,815 |
| 333 | Wright State University-Main Campus | 0.448 | 95.2% | 9,675 |
| 333 | University of Minnesota-Crookston | 0.448 | 68.2% | 1,187 |
| 335 | SUNY College of Technology at Alfred | 0.447 | 72.0% | 3,447 |
| 335 | Southern Illinois University-Edwardsville | 0.447 | 89.3% | 9,908 |
| 337 | University of Maine at Fort Kent | 0.446 | 81.5% | 668 |
| 337 | Missouri Southern State University | 0.446 | 94.3% | 4,460 |
| 337 | Massachusetts College of Liberal Arts | 0.446 | 77.1% | 1,256 |
| 340 | Western State Colorado University | 0.445 | 91.9% | 1,939 |
| 341 | Kent State University at Kent | 0.444 | 85.4% | 19,250 |
| 341 | University of North Carolina School of the Arts | 0.444 | 54.4% | 883 |
| 343 | Mississippi State University | 0.443 | 55.7% | 16,695 |
| 343 | Miami University-Oxford | 0.443 | 65.4% | 16,434 |
| 345 | Delaware State University | 0.442 | 40.6% | 3,593 |
| 346 | Colorado School of Mines | 0.440 | 40.4% | 4,395 |
| 347 | Eastern Oregon University | 0.439 | 97.0% | 1,691 |
| 348 | Minnesota State University-Mankato | 0.437 | 62.5% | 11,009 |
| 349 | Elizabeth City State University | 0.436 | 57.2% | 1,197 |
| 349 | University of Wisconsin-Madison | 0.436 | 52.6% | 28,577 |
| 349 | University of Wyoming | 0.436 | 95.1% | 8,102 |
| 352 | West Liberty University | 0.435 | 71.7% | 1,820 |
| 353 | Indiana University of Pennsylvania-Main Campus | 0.433 | 91.5% | 10,006 |
| 354 | University of Louisville | 0.432 | 72.6% | 12,434 |
| 355 | Iowa State University | 0.431 | 87.5% | 28,872 |
| 355 | Oakland University | 0.431 | 86.3% | 12,968 |
| 357 | United States Merchant Marine Academy | 0.430 | 20.3% | 904 |
| 358 | Southern Utah University | 0.429 | 72.3% | 5,879 |
| 359 | Pennsylvania State University-Penn State Altoona | 0.428 | 89.5% | 3,353 |
| 359 | University of Idaho | 0.428 | 75.9% | 7,269 |
| 361 | University of Akron Main Campus | 0.427 | 95.9% | 13,827 |
| 362 | Dickinson State University | 0.426 | 91.7% | 912 |
| 362 | Southwest Minnesota State University | 0.426 | 54.2% | 2,056 |
| 364 | Glenville State College | 0.425 | 69.5% | 1,059 |
| 364 | SUNY College at Geneseo | 0.425 | 66.8% | 5,397 |
| 366 | Arkansas State University-Main Campus | 0.424 | 70.4% | 7,305 |
| 366 | James Madison University | 0.424 | 72.1% | 18,554 |
| 366 | Christopher Newport University | 0.424 | 62.2% | 4,856 |
| 369 | University of Kentucky | 0.419 | 90.8% | 20,833 |
| 369 | University of Cincinnati-Main Campus | 0.419 | 76.4% | 21,558 |
| 371 | University of New Hampshire at Manchester | 0.418 | 69.8% | 591 |
| 372 | Longwood University | 0.415 | 73.9% | 3,953 |
| 372 | Arkansas Tech University | 0.415 | 63.9% | 6,785 |
| 374 | Illinois State University | 0.412 | 88.9% | 17,456 |
| 374 | Bridgewater State University | 0.412 | 81.0% | 7,826 |
| 374 | University of Central Missouri | 0.412 | 74.6% | 7,858 |
| 377 | University of Nebraska-Lincoln | 0.411 | 75.3% | 19,381 |
| 377 | University of Pittsburgh-Greensburg | 0.411 | 74.9% | 1,438 |
| 379 | Montana Tech of the University of Montana | 0.405 | 88.9% | 1,672 |
| 379 | Pennsylvania State University-Penn State Mont Alto | 0.405 | 77.6% | 683 |
| 381 | University of Arkansas | 0.404 | 63.2% | 19,853 |
| 381 | Westfield State University | 0.404 | 77.9% | 4,979 |
| 381 | Fort Hays State University | 0.404 | 90.7% | 5,778 |
| 384 | Western Kentucky University | 0.403 | 94.0% | 13,160 |
| 384 | Citadel Military College of South Carolina | 0.403 | 82.3% | 2,504 |
| 386 | Pennsylvania State University-Penn State Beaver | 0.402 | 85.9% | 634 |
| 386 | Youngstown State University | 0.402 | 67.5% | 8,756 |
| 386 | Millersville University of Pennsylvania | 0.402 | 69.5% | 5,941 |
| 389 | University of North Georgia | 0.401 | 75.0% | 12,567 |
| 390 | University of South Carolina-Columbia | 0.400 | 68.1% | 24,382 |
| 391 | Morgan State University | 0.399 | 60.3% | 5,739 |
| 391 | Southeast Missouri State University | 0.399 | 82.8% | 7,896 |
| 391 | SUNY Polytechnic Institute | 0.399 | 64.3% | 1,698 |
| 391 | Montana State University-Northern | 0.399 | 100.0% | 892 |
| 395 | Minnesota State University Moorhead | 0.398 | 59.6% | 4,279 |
| 396 | The University of Virginia's College at Wise | 0.397 | 77.7% | 1,292 |
| 397 | SUNY at Fredonia | 0.396 | 62.3% | 4,256 |
| 397 | SUNY Oneonta | 0.396 | 52.8% | 5,608 |
| 397 | Shippensburg University of Pennsylvania | 0.396 | 88.3% | 5,545 |
| 400 | Northern State University | 0.395 | 81.4% | 1,402 |
| 401 | California University of Pennsylvania | 0.394 | 96.5% | 4,606 |
| 402 | University of Wisconsin-Superior | 0.392 | 76.1% | 1,811 |
| 403 | Pittsburg State University | 0.390 | 87.3% | 5,342 |
| 403 | CUNY Medgar Evers College | 0.390 | 98.4% | 4,760 |
| 405 | The University of Tennessee-Chattanooga | 0.389 | 78.3% | 8,875 |
| 405 | Bowling Green State University-Main Campus | 0.389 | 76.1% | 13,184 |
| 407 | University of Maine at Presque Isle | 0.388 | 86.7% | 704 |
| 408 | West Chester University of Pennsylvania | 0.386 | 64.5% | 12,823 |
| 409 | University of Mississippi | 0.385 | 78.3% | 17,852 |
| 409 | University of Maryland Eastern Shore | 0.385 | 38.4% | 2,918 |
| 409 | Pennsylvania State University-Penn State Erie-Behrend College | 0.385 | 87.9% | 4,190 |
| 412 | Kansas State University | 0.384 | 94.1% | 17,699 |
| 412 | University of North Carolina at Asheville | 0.384 | 75.9% | 3,222 |
| 414 | The University of Tennessee-Martin | 0.383 | 66.7% | 4,955 |
| 415 | University of North Carolina Wilmington | 0.382 | 71.8% | 12,023 |
| 415 | Kutztown University of Pennsylvania | 0.382 | 79.8% | 7,288 |
| 417 | Western Carolina University | 0.380 | 40.7% | 7,871 |
| 418 | Texas Southern University | 0.379 | 51.5% | 5,776 |
| 419 | The University of Tennessee-Knoxville | 0.377 | 77.2% | 20,778 |
| 420 | Johnson State College | 0.376 | 95.1% | 884 |
| 421 | Truman State University | 0.375 | 67.7% | 5,187 |
| 421 | Central Michigan University | 0.375 | 71.6% | 17,190 |
| 423 | University of Nebraska at Kearney | 0.372 | 85.1% | 4,255 |
| 423 | The University of Montana | 0.372 | 92.4% | 7,857 |
| 425 | The University of Alabama | 0.371 | 52.6% | 29,220 |
| 426 | University of Missouri-Columbia | 0.370 | 74.7% | 24,124 |
| 426 | Ferris State University | 0.370 | 77.7% | 8,785 |
| 426 | Winston-Salem State University | 0.370 | 63.3% | 4,117 |
| 429 | West Virginia University | 0.366 | 76.1% | 20,524 |
| 430 | Bloomsburg University of Pennsylvania | 0.365 | 77.6% | 8,274 |
| 431 | Coppin State University | 0.364 | 39.6% | 1,888 |
| 431 | College of Charleston | 0.364 | 84.1% | 9,524 |
| 433 | Pennsylvania State University-Penn State Worthington Scranton | 0.357 | 79.7% | 868 |
| 434 | Virginia Military Institute | 0.352 | 50.9% | 1,713 |
| 435 | Missouri University of Science and Technology | 0.351 | 79.3% | 6,215 |
| 436 | SUNY College of Environmental Science and Forestry | 0.349 | 54.2% | 1,711 |
| 437 | Northwest Missouri State University | 0.348 | 74.1% | 4,918 |
| 438 | University of Southern Maine | 0.345 | 80.2% | 3,750 |
| 438 | University of Wisconsin Colleges | 0.345 | 75.4% | 5,766 |
| 440 | Lake Superior State University | 0.344 | 90.8% | 1,811 |
| 441 | Missouri State University-Springfield | 0.342 | 84.4% | 15,131 |
| 442 | University of Vermont | 0.341 | 68.9% | 10,183 |
| 442 | Murray State University | 0.341 | 85.4% | 6,980 |
| 442 | Black Hills State University | 0.341 | 79.8% | 2,221 |
| 445 | Indiana University-Purdue University-Fort Wayne | 0.340 | 93.3% | 6,384 |
| 446 | Ball State University | 0.337 | 62.3% | 15,110 |
| 447 | Mansfield University of Pennsylvania | 0.333 | 87.5% | 1,924 |
| 448 | Edinboro University of Pennsylvania | 0.331 | 95.3% | 4,350 |
| 448 | East Tennessee State University | 0.331 | 91.6% | 9,371 |
| 450 | University of New Hampshire-Main Campus | 0.330 | 75.9% | 12,468 |
| 451 | Northern Kentucky University | 0.329 | 91.1% | 9,184 |
| 452 | North Carolina Central University | 0.327 | 66.7% | 5,342 |
| 453 | Lyndon State College | 0.326 | 98.3% | 961 |
| 454 | Abraham Baldwin Agricultural College | 0.325 | 65.6% | 2,514 |
| 455 | University of Wisconsin-Whitewater | 0.324 | 69.3% | 10,128 |
| 456 | Shepherd University | 0.323 | 91.9% | 2,700 |
| 457 | Tennessee Technological University | 0.320 | 67.2% | 8,441 |
| 458 | The University of Texas at El Paso | 0.317 | 100.0% | 13,341 |
| 458 | Auburn University | 0.317 | 80.5% | 20,396 |
| 458 | Utah State University | 0.317 | 90.2% | 16,991 |
| 458 | Grand Valley State University | 0.317 | 81.7% | 19,668 |
| 462 | Lewis-Clark State College | 0.316 | 97.2% | 2,290 |
| 463 | Bemidji State University | 0.308 | 64.1% | 3,430 |
| 464 | University of Northern Iowa | 0.306 | 82.6% | 9,146 |
| 464 | Ohio University-Main Campus | 0.306 | 74.9% | 17,866 |
| 466 | Lock Haven University | 0.305 | 87.8% | 3,538 |
| 466 | North Carolina A & T State University | 0.305 | 53.6% | 8,747 |
| 468 | Valley City State University | 0.304 | 98.1% | 798 |
| 469 | Plymouth State University | 0.301 | 78.8% | 3,935 |
| 469 | Castleton University | 0.301 | 95.3% | 1,730 |
| 469 | Clemson University | 0.301 | 50.5% | 17,883 |
| 472 | University of North Dakota | 0.299 | 83.7% | 8,827 |
| 473 | University of Maine | 0.298 | 89.8% | 8,125 |
| 474 | Georgia College & State University | 0.297 | 84.5% | 5,555 |
| 475 | Appalachian State University | 0.296 | 68.3% | 15,542 |
| 475 | Southern University at New Orleans | 0.296 | 11.5% | 1,371 |
| 477 | South Dakota School of Mines and Technology | 0.292 | 84.5% | 2,018 |
| 478 | University of Wisconsin-Green Bay | 0.291 | 73.1% | 4,076 |
| 479 | Montana State University | 0.290 | 82.9% | 12,248 |
| 479 | University of Minnesota-Duluth | 0.290 | 76.6% | 8,755 |
| 481 | Marshall University | 0.289 | 89.4% | 7,997 |
| 482 | Lincoln University | 0.288 | 87.1% | 1,667 |
| 482 | Clarion University of Pennsylvania | 0.288 | 94.1% | 3,567 |
| 484 | Fairmont State University | 0.286 | 65.0% | 3,281 |
| 484 | University of South Dakota | 0.286 | 88.1% | 4,943 |
| 486 | Indiana University-Kokomo | 0.285 | 69.1% | 2,089 |
| 487 | Indiana University-Southeast | 0.283 | 84.0% | 3,326 |
| 488 | Pennsylvania State University-Penn State Fayette- Eberly | 0.282 | 80.1% | 557 |
| 489 | Savannah State University | 0.279 | 50.8% | 4,132 |
| 490 | University of Pittsburgh-Johnstown | 0.278 | 74.3% | 2,708 |
| 490 | Eastern Kentucky University | 0.278 | 86.3% | 11,010 |
| 490 | Pennsylvania State University-Penn State New Kensington | 0.278 | 82.6% | 534 |
| 493 | Dakota State University | 0.277 | 82.6% | 1,293 |
| 494 | Concord University | 0.273 | 81.1% | 1,878 |
| 495 | Shawnee State University | 0.272 | 73.6% | 3,037 |
| 496 | University of Wisconsin-Oshkosh | 0.268 | 65.0% | 8,379 |
| 497 | Norfolk State University | 0.266 | 85.5% | 4,002 |
| 498 | Slippery Rock University of Pennsylvania | 0.264 | 69.5% | 7,161 |
| 498 | Northern Michigan University | 0.264 | 75.9% | 6,283 |
| 500 | Winona State University | 0.263 | 59.8% | 6,696 |
| 501 | Prairie View A & M University | 0.260 | 85.5% | 6,817 |
| 502 | Bowie State University | 0.255 | 41.3% | 3,939 |
| 503 | Vermont Technical College | 0.254 | 87.9% | 1,021 |
| 504 | University of Wisconsin-Stout | 0.253 | 88.4% | 6,856 |
| 505 | North Dakota State University-Main Campus | 0.251 | 92.8% | 10,680 |
| 506 | Keene State College | 0.249 | 82.5% | 4,004 |
| 506 | University of Wisconsin-Stevens Point | 0.249 | 81.4% | 7,685 |
| 508 | Bluefield State College | 0.248 | 83.3% | 1,117 |
| 509 | University of Southern Indiana | 0.247 | 91.9% | 6,765 |
| 510 | Massachusetts Maritime Academy | 0.246 | 80.5% | 1,605 |
| 511 | Michigan Technological University | 0.235 | 76.4% | 5,446 |
| 512 | Morehead State University | 0.231 | 85.6% | 5,963 |
| 512 | South Dakota State University | 0.231 | 90.8% | 8,474 |
| 514 | University of Wisconsin-River Falls | 0.222 | 72.2% | 4,833 |
| 515 | Maine Maritime Academy | 0.220 | 75.5% | 981 |
| 516 | Indiana University-East | 0.219 | 60.3% | 1,868 |
| 517 | University of Puerto Rico-Utuado | 0.215 | 73.3% | 1,373 |
| 518 | University of Maine at Farmington | 0.212 | 80.4% | 1,662 |
| 518 | University of Wisconsin-Eau Claire | 0.212 | 78.0% | 9,396 |
| 520 | University of Wisconsin-La Crosse | 0.202 | 74.2% | 9,194 |
| 521 | Florida Agricultural and Mechanical University | 0.199 | 31.1% | 6,623 |
| 522 | University of Puerto Rico-Rio Piedras | 0.197 | 51.3% | 12,057 |
| 523 | University of Wisconsin-Platteville | 0.188 | 80.3% | 6,965 |
| 524 | Mississippi Valley State University | 0.180 | 84.5% | 1,744 |
| 524 | Albany State University | 0.180 | 49.7% | 2,194 |
| 526 | The University of Texas Rio Grande Valley | 0.174 | 63.9% | 17,854 |
| 527 | Grambling State University | 0.171 | 45.1% | 3,598 |
| 528 | Alabama A & M University | 0.163 | 87.4% | 4,436 |
| 529 | Wright State University-Lake Campus | 0.161 | 98.8% | 915 |
| 529 | University of Arkansas at Pine Bluff | 0.161 | 41.9% | 2,502 |
| 531 | Jackson State University | 0.154 | 63.3% | 6,507 |
| 532 | Alcorn State University | 0.146 | 78.4% | 2,589 |
| 533 | University of Puerto Rico-Humacao | 0.142 | 42.8% | 3,718 |
| 534 | Southern University and A & M College | 0.140 | 98.8% | 4,354 |
| 535 | Fort Valley State University | 0.136 | 26.5% | 1,998 |
| 536 | Alabama State University | 0.124 | 45.9% | 4,368 |
| 537 | University of Puerto Rico-Aguadilla | 0.112 | 84.4% | 3,151 |
| 538 | Texas A & M International University | 0.109 | 53.0% | 4,860 |
| 539 | University of Puerto Rico-Mayaguez | 0.106 | 73.8% | 11,328 |
| 540 | Central State University | 0.102 | 42.0% | 1,601 |
| 541 | South Carolina State University | 0.073 | 86.2% | 2,282 |
| 542 | University of Puerto Rico-Carolina | 0.049 | 26.5% | 3,194 |
| 543 | University of Puerto Rico-Ponce | 0.000 | 44.8% | 3,401 |
| 543 | Colegio Universitario de San Juan | 0.000 | 95.5% | 1,284 |
| 543 | Haskell Indian Nations University | 0.000 | 86.5% | 787 |
| 543 | University of Puerto Rico-Bayamon | 0.000 | 22.7% | 4,301 |
| 543 | University of Puerto Rico-Arecibo | 0.000 | 51.1% | 3,859 |
| 543 | University of Puerto Rico-Cayey | 0.000 | 96.4% | 3,488 |