Field trips and outings are an essential part of the Girl Scouts. Whether for a nature hike in the forest, a cooking class at a local restaurant or a visit to a nursing home to entertain residents, field trips provide the girls with opportunities to learn new skills, have fun, serve the community and complete requirements for merit badges.
The Great Outdoors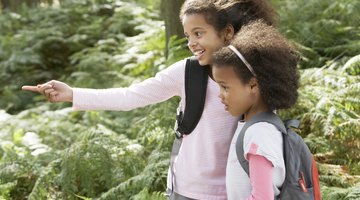 •••
omgimages/iStock/Getty Images
Explore cycling or hiking trails in your area. Plan hikes appropriate for the ages of your Scouts and incorporate backpacking, outdoor cooking or rock climbing to meet requirements for merit badges in areas such as camping or outdoor exploration. Organize an outdoor scavenger hunt at the local park, focused on themes such as conservation, plants or animal habitats. Plan sports outings to play recreational sports or watch minor-league games in your area. Take advantage of local farms and horse ranches for animal-themed field trips. Work on water-safety or winter-sports badges during field trips to nearby lakes or ski slopes.
Arts and Crafts
•••
Alliance/iStock/Getty Images
A major element of Girl Scouting in all age groups is exploring new activities, crafts and opportunities for self-expression. Visit a glass-blowing workshop or artist's studio and guide the girls in completing related hands-on activities. If your community offers workshops or classes in making jewelry, pottery and ceramics or weaving, schedule field trips to those programs. Large craft and hardware stores often offer inexpensive, short workshops where Scouts can make greeting cards, holiday decorations or birdhouses. Plan a field trip to visit a seasonal arts-and-crafts fair or see a special exhibit at your city's art museum.
Learning Opportunities
•••
JGI/Blend Images/Getty Images
Cooking schools often design workshops around the requirements of the Girl Scout "Let's Get Cooking" merit badge. Participating in such workshops teaches the girls cooking fundamentals and techniques and allows them to fulfill many of the merit badge's requirements. A field trip to an animal shelter gives the girls hands-on opportunities to learn about pet care, while an outing to the planetarium introduces Scouts to constellations and earth science. Many city zoos offer overnight programs during which Scouts attend presentations on animals, do midnight nature walks, create animal-themed crafts and spend the night inside one of the zoo's indoor habitats.
Serving Others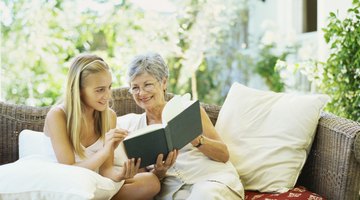 •••
Stockbyte/Stockbyte/Getty Images
Another essential aspect of Girl Scouting is being of service. During a regular meeting, girls can research local opportunities and plan field trips to a nursing home, soup kitchen or food pantry. Field trip activities at a nursing home might include reading to seniors, helping them with crafts or entertaining them with songs or skits. Scouts may participate in similar activities at a children's hospital. During outings to a soup kitchen or food pantry, Girl Scouts can serve those in need, sort donations or make signs and collection boxes for future donations. They also might participate in community clean-up days or beautification programs.
Related Articles
References
Writer Bio
As a national security analyst for the U.S. government, Molly Thompson wrote extensively for classified USG publications. Thompson established and runs a strategic analysis company, is a professional genealogist and participates in numerous community organizations.Thompson holds degrees from Wellesley and Georgetown in psychology, political science and international relations.