According to the Encyclopedia Britannica, industrial design began in the early 20th Century in Europe. The industrial design field was particularly influenced by Germany and neighboring Scandinavia, which is why these countries are home to several universities of design. Industrial design focuses on creating a total product to fit a client's functional, packaging and marketing needs. Modern industrial designers rely heavily on software technology to develop a final product.
Florence Design Academy
The FDA is based in the historic city of Florence, Italy, which gave the world Leonardo da Vinci and Michelangelo. All courses are taught in English, although a free course in Italian is also available to enrolled students. Industrial design programs are one, two or three years long. Courses use modern technology and the latest software programs to teach topics like 3D graphics, digital design and graphic arts. Course admissions are taken twice a year. See References for a link to the website.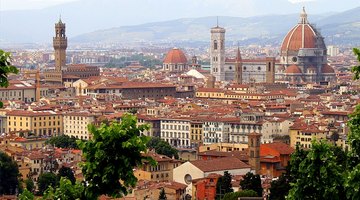 North Karelia University
Most courses at this university in Joensuu, Finland, are conducted in Finnish. However, there are courses for exchange students that are taught in English, including a bachelor's degree program in industrial design. Four courses are taught entirely in English, with an additional five industrial design courses taught in Finnish but supported in English. Optional language studies are offered to all University of Applied Sciences students. See References for a link to the English version of the university website.
University of Twente
Located in the Netherlands, the University of Twente offers a two-year program in Industrial Design Engineering. The course emphasizes technology, production, marketing and aesthetics in developing new products and solutions. The classes are taught in English, and the international office will help students from overseas get their visas and arrange housing. Scholarships are available to cover the cost of tuition.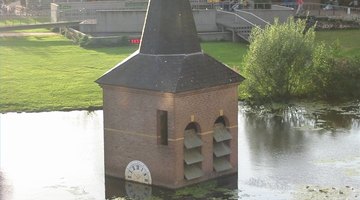 European Institute of Design
The Turin, Italy campus of the European Institute of Design (IED) has a master's degree program in Industrial Design for Sport--Extreme Design. This course is intended to train students who will specialize in creating products for sportsmen. The program is 18 weeks long and is divided into a series of three workshop sessions. For their final thesis project, students are asked to create a product needed by an actual sporting goods company. This course is taught in English, and more information can be found on the school's website (see Resources).
Muthesius Kunsthocschule
The Muthesius Academy of Fine Arts is located in Kiel, Germany. Classes are taught in German, although many lecturers and students speak English. Free German language classes are offered at the nearby University of Kiel or at the Adult Education Center. Industrial design courses teach fundamental design, structural design, interface design and technical design. Students can work toward a six-semester bachelor's degree or a four-semester master's degree in industrial design.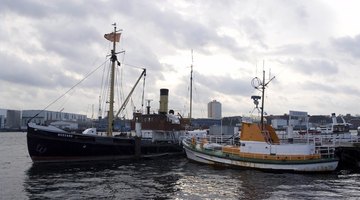 Related Articles
References
Writer Bio
Lauren Fitzpatrick was the official blogger for Busabout Europe in 2008, and has contributed to Transitions Abroad. Her subjects of interest include international work and travel, fitness, and deaf culture. She holds a Master of Arts in travel writing from Kingston University and a Bachelor of Arts in communications from Indiana University.