Being able to make a fire using crude and primitive materials may spell the difference between life and death in the wilderness. This skill is one of many being taught at wilderness survival schools and seminars in Indiana and throughout the country. If you have a thirst for survival skills or knowledge on keeping yourself alive in the backcountry and wish to attend a wilderness survivial school in Indiana, there are various options available.
Owl Creek Programs
Three-day-long wilderness survival skill programs are taught through the Owl Creek Schools out of Bloomington, Indiana. You will be taught vital skills in shelter construction, fire building, finding and purifying water, wild edible plant identification, backcountry navigation, and processing wild game. Owl Creek asks reservations be made in advance as courses fill up quickly.
Owl Creek Programs P.O. Box 7351 Bloomington, IN 47407 812-361-3471 owlcreekprograms.com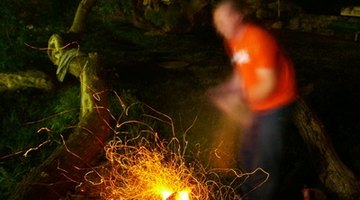 A Greener Indiana/Eehsipana Wilderness School
Hide tanning, wild edible food identification, fire building, shelter construction and building, animal tracking, and backcountry navigation are taught at the Eehsipana Wilderness School, part of the A Greener Indiana non-profit organization. Email Eehsipana or leave a message on their social networking page to make reservations or find current class listings for classes in Indiana.
A Greener Indiana/Eehsipana Wilderness School agreenerindiana.com
CORE: Department of Recreation, Parks and Tourism Studies Indiana University
Courses in wilderness medicine, backcountry expedition planning, survival skills, leadership and backcountry search and rescue are taught through Indiana University-Bloomington. Matriculated and non-matirculated students may register for courses. If you are seeking a degree in this field of study, an existing curriculum is available for a bachelor's degree. Courses are both classroom and field based.
CORE: Department of Recreation, Parks and Tourism Studies Indiana University 1025 E. 7th Street, HPER 133 Bloomington, IN 47405 812-855-4711 indiana.edu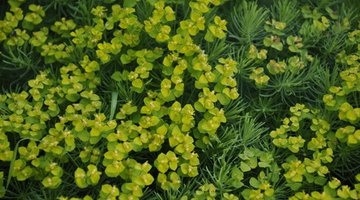 Related Articles
References
Writer Bio
A former Alaskan of 20 years, Eric Cedric now resides in California. He's published in "Outside" and "Backpacker" and has written a book on life in small-town Alaska, "North by Southeast." Cedric was a professional mountain guide and backcountry expedition leader for 18 years. He worked in Russia, Iceland, Greece, Turkey and Belize. Cedric attended Syracuse University and is a private pilot.