Advertisements in a high school yearbook not only help pay for the cost of producing the yearbook, but also can be a fundraising opportunity for the school and a morale builder for the senior class. To rally support for the school and pack the yearbook with advertisements, consider planning a variety of marketing opportunities for local businesses, clubs, churches and politicians, as well as family members of your senior class and the students themselves.
Local Business Advertising
Encourage local business owners to participate in the senior yearbook advertising by helping them generate additional business with their ads. In addition to their advertisement's words of encouragement and support for the school and the graduating class, have them offer a coupon on their ad page. For example, a local pizza shop might add the line, "Seniors, bring your school ID in and receive a second free pizza with the purchase of a first one."
Clubs, Politicians and Churches
Encourage local churches to recognize and congratulate the seniors from their church with an ad. Local clubs and non-profits like the Boys Club or Humane Society can congratulate any members of their organization that are graduating seniors, or just offer their support to the graduation class itself. Local politicians might be interested in some advertising with seniors who will soon be or already are old enough to register to vote.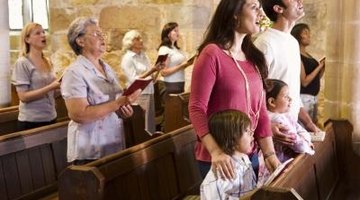 •••
Jupiterimages/Polka Dot/Getty Images
Student Advertising
Reserve a couple of pages in the advertising section for the seniors to purchase their own small ads in support of their school and classmates. Divide the ad pages up into smaller sections, like 8 square ads to a page, to make the cost more reasonable for students. Be sure to inform students that all photographs and copy submitted for their ads would be subject to school appropriateness rules. Consider opening the purchasing up to underclassmen as well, and make a competition of it to see which grade level raises the most ad money.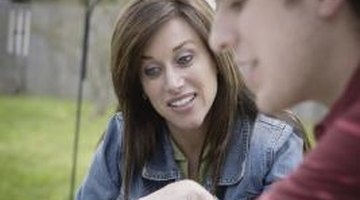 •••
Jupiterimages/Brand X Pictures/Getty Images
Family of Senior Class Members
Family members can purchase tribute ads in honor of senior class students. Parents, grandparents, aunts and uncles can each buy a page themselves or can pool their resources as a family to celebrate their special senior. In this instance, the family supplies photographs and words of praise and congratulations for the yearbook staff to incorporate into a memorable tribute page.
•••
Jupiterimages/Comstock/Getty Images
Related Articles
References
Writer Bio
Kimberli Nalven has been writing for more than 15 years and freelancing for over 10 years. She's experienced in the fields of computer and cellular phone technology, integrated medicine and health and fitness. She writes a monthly column for a local paper and posts daily Internet content in the area of elementary-years parenting.