The high school wrestler is a unique animal. These guys practice and compete at a high level and need fuel to sustain their intense physical pursuits. Give your wrestler buddy a gift bag that will make him smile, supply him with personal supplies and provide sustenance to get him through those long, rough wrestling meets. Put your gift bag articles in a wrestling tote bag or gift bag.
Apparel Gift Bag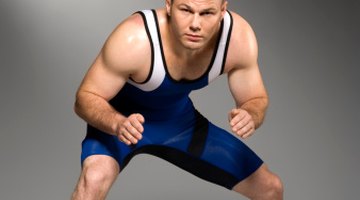 •••
Siri Stafford/Lifesize/Getty Images
Give your wrestler a gift bag for a special meet, such as regional, state or nationals. If there is money in your budget, fill your wrestler's gift bag with a variety of wrestling apparel. Choose one or more of these wrestling items: warm-up fleece pants and jacket, socks, t-shirts, singlets and shoes. An extra singlet for that long weekend meet will definitely be appreciated. Select a wrestling-themed duffel bag and put your items in the bag, incorporating the gift bag into the gift.
Fuel Gift Bag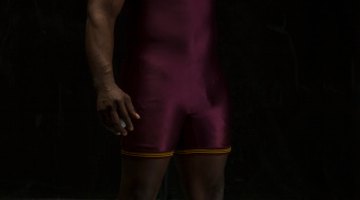 •••
Jeff Randall/Digital Vision/Getty Images
Wrestlers have a serious need for water and fuel during practice and competition. The physical demands of competition, coupled with the limited opportunity for acquiring sustenance during the actual event, can create a serious situation. Give him a gift bag that will supply his needs for water and fuel. Fill his gift bag with bottled water or sports drinks and energy food such as, energy bars, peanuts, sunflower seeds and fruit. These foods will provide immediate energy during the wrestling event.
Electronic Gift Bag
Many wrestlers enjoy listening to relaxing music on their way to the wrestling event and even between rounds at long meets. Give your special wrestler an electronic gift bag for those long wrestling weekends. Include a new MP3 player and headphone set. A gift card for music downloads would make a great addition to the electronic gift bag. A small, handheld electronic game will help him pass the time when he is not competing.
Toiletries Gift Bag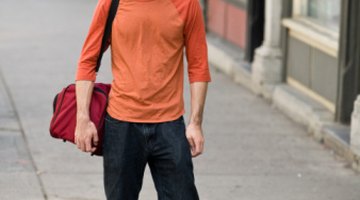 •••
Jupiterimages/Photos.com/Getty Images
A gift bag that contains toiletries such as powder, shampoo, tooth paste and other over-night articles are practical for a weekend meet. Include first aid supplies that might be of use during his weekend such as tape and bandages. A personalized towel with team logo will make a nice addition to the toiletries gift bag.
Related Articles
Writer Bio
Katherine Bradley began writing in 2006. Her education and leadership articles have been published on Education.com, Montessori Leadership Online and the Georgia Educational Researcher. Bradley completed a Ph.D. in educational leadership from Mercer University in 2009.