France is home to the fashion capital of the world, Paris. French fashion schools have honed the skills of fashion legends Valentino, Yves Saint Laurent and Issey Miyake. Three of the best fashion design schools in France are headquartered in Paris. They offer young designers rare exposure into the fashion industry, providing hands-on experience through major fashion houses.
ESMOD International Fashion University Group
ESMOD is the world's first and oldest fashion school established in 1841 by Alexis Lavigne. The ESMOD school's fashion design program is a three-year course of study focusing on discovery, collections and specialization. The first year is devoted to learning fashion design basics such as human form, illustration, color, basic flat pattern and draping techniques. The second year delves into learning about various types of fashion (men's wear, children's wear and women's wear) and line development. Third-year students decide their design niche and target market (for example, women's active wear) and develop a complete fashion collection to be presented to a jury that counts for 50 percent of the student's third-year grade.
Admissions ESMOD/ISEM 12 Rue de la Rochefoucauld 75009 Paris 011 (+33) 01 44 83 81 52/62 esmod.com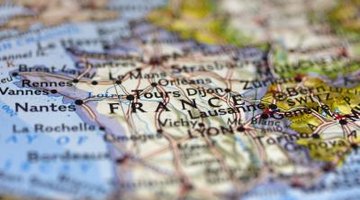 •••
Marcio Silva/iStock/Getty Images
The Institut Francais de la Mode
The Institut Francais de la Mode (IFM), established in 1986 by the French Ministry of Industry, did not have a fashion design program until 2000. Unlike many fashion design schools, IFM offers postgraduate study to fashion designers who have an existing degree in fashion design. IFM's postgraduate fashion design program is a one-year course of study that includes five modules, workshops and a three-month internship.
The five modules include designing a shoe collection, two apparel collections, textile discovery/development and developing a brand identity (brand name, artistic direction of the brand and goals). Workshops focusing on management and design enable designers to work with managers from established design houses to learn concepts such as marketing strategy and brand image. Finally, designers obtain a three-month internship with major fashion houses such as Balenciaga, Givenchy, and Chloe.
Fashion Design Postgraduate Program/Admissions Isabele HEDOU-BEAUFORT 36 quai d'Austeriltz 75013 Paris creation@ifm-paris.com ifm-paris.com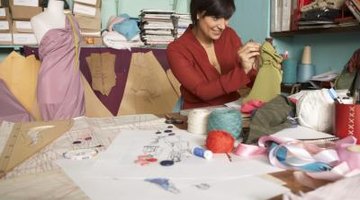 •••
Maria Teijeiro/Digital Vision/Getty Images
Ecole de la Chambre Syndicale de la Couture Parisienne
The Ecole de la Chambre Syndicale de la Couture Parisienne was established by the Chambre Syndicale de la Haute Couture in 1927. The fashion school offers a four-year fashion program, a draping and pattern making program, a work/study program and a continuing education program for fashion design professionals. The work/study and continuing education programs fine-tune students' fashion design skills and allow young designers to become accustomed to working in the industry.
Ecole de la Chambre Syndicale de la Couture Parisienne's four-year program and its draping and pattern making program are taught in French according to the school's website. The draping and pattern making course is a one-year course of study for fashion designers to sharpen their production skills, culminating in the student creating a fashion collection. The four-year program teaches the full fashion cycle from concept to finished product and introduces students to production and computer-aided design techniques.
Establissement Prive d'Enseignement Superieur 45 Rue Saint-Roch 75001 Paris 011 (+01) 42 61 00 77 modeaparis.com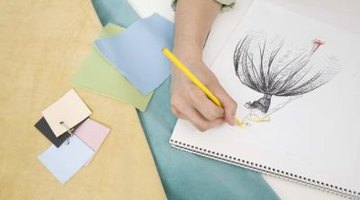 •••
Jupiterimages/Stockbyte/Getty Images
Related Articles
Writer Bio
ShawnTe Pierce is a fashion designer and writer with more than 10 years of experience. Her work has appeared on Woman's Day and The Frisky, among other online publications. Pierce has a Bachelor of Science in apparel design from the University of Delaware.