Whether it's substance abuse, depression, violent mood swings, defiant behavior, loss of interest in school, social anxiety, bullying or problems with law enforcement, the issues some teenagers experience are often difficult to overcome without expert guidance and support. Schools for troubled teens in upstate New York provide respected programs that can offer kids facing isolation, expulsion or worse new hope for a brighter, safer future.
Adirondack Leadership Expeditions
Adirondack Leadership Expeditions is a self-described "character development program" for youths age 13 to 17 who deal with or exhibit signs of entitlement, manipulation, family conflict, isolation, low self-esteem, substance use, defiant behavior, attention deficit, learning differences, school failure, or negative peer relationships. Excessively violent individuals or those in need of drug detoxification are ineligible to apply.
Located in the remote Adirondack mountains in upstate New York, the wilderness program, as it's known, serves to isolate children from familiar distractions and "simplify life" in an effort to identify and overcome behavioral problems and ultimately, accomplish positive goals. The program is structured around four key concepts: assessment, accountability, awareness and action. Counselors, many of whom hold master's or doctorate degrees, formulate individual treatment plans and spearhead group counseling (groups are same-sex and comprise an average of eight participants) to help positively address personal issues.
The duration of a child's program varies according to the needs of the individual; the average length of stay is 45 days. Tuition costs are available upon request.
Adirondack Leadership Expeditions 82 Church Street Saranac Lake, NY 12983 518-897-5011 877-252-0869 adirondackleadership.com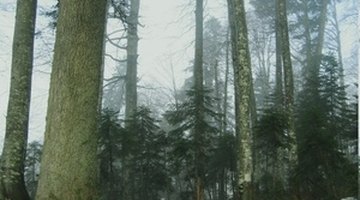 •••
camp on the forests image by Galyna Andrushko from Fotolia.com
Freedom Village USA
Founded in 1981 and housed on a 150-acre campus north of Watkins Glen, Freedom Village likens itself to an intensive care ward for struggling 14- to 21-year-olds. Through Christian-based guidance, counseling, preaching, outreach and a biblical education, Freedom Village seeks to rehabilitate troubled youth in need or want of help confronting myriad issues, including an abusive home life (physical, emotional or sexual), suicidal thoughts or attempts, drug and alcohol use, abandonment, anger, hostility, helplessness and problems with the law. Freedom Village is a voluntary residential program. A parent or guardian cannot mandate an individual's involvement, nor can a court order participation; the youngster must verbally agree to commit to the program. The minimum length of stay is one year.
With a purported participant population ranging from 150 to 200 at any one time, Freedom Village touts its North American campus as the largest of its kind, a statistic administrators attribute to the fact that former students comprise more than 80 percent of staff. In addition to educational activities and prayer, the program features numerous athletic opportunities, such as horseback riding at the in-house stables, a sailing program on nearby Lake Seneca, soccer, basketball, volleyball, football and cheerleading.
Applications are accepted year-round. Interested parties are encouraged to contact an intake counselor to arrange an interview. Fees available upon request.
Freedom Village USA P.O. Box 24 Lakemont, NY 14857 800-842-8679 freedomvillageusa.com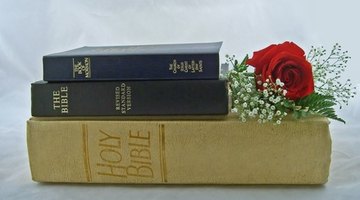 •••
holy bibles and the book of mormon image by palms from Fotolia.com
The Family Foundation School
Accredited by The Joint Commission and the Middle States Association of Colleges and Secondary Schools, the Family Foundation School is a long-term boarding school for troubled youth located in Hancock, New York.
Founded in 1984, the Family Foundation School is the brainchild of Tony and Betty Argiros, two recovering alcoholics who followed Alcoholics Anonymous' twelve-step program. What began as a way to give back to the community by allowing a friend's troubled child stay in their home is today a licensed, co-ed school serving ninth to twelfth graders struggling with behavioral problems.
The Family Foundation School's approach to recovery mirrors that of Alcoholics Anonymous' twelve-step approach and aims to help participants grow both intellectually and spiritually. Classes include the principles of 12-step living, spirituality, structure and discipline within a family setting, college preparatory curriculum and a range of creative and athletic opportunities. Participants also take part in daily counseling, as well as regular group and family counseling sessions.
The minimum length of stay at the Family Foundation School is 18 months. Applicants are accepted year-round and are encouraged to visit the facility beforehand.
The Family Foundation School 431 Chapel Hill Road Hancock, NY 13783 845-887-5213 thefamilyschool.com
Related Articles
Writer Bio
Educated in England, award-winning writer Joanne Green holds a master's in journalism from the University of Miami. Since beginning her career in 2002, Ms. Green has worked for television and print news media, including CNN, FOX affiliate WSVN, Village Voice Media, Ocean Drive and McClatchy Company-owned Bradenton Herald. Ms. Green speaks French, Spanish and Italian.