The medical field is growing in understanding the importance of diversity and the need to increase representation, especially among African American women, in the industry. The medical industry knows the cost of education is often a major obstacle. Many students have to seek money from several sources. However, if you have what it takes to get into medical school, then you have what it takes not to let money deter you. Explore every opportunity available.
Financial Aid Department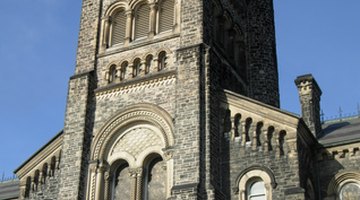 •••
university college image by Mary Lane from Fotolia.com
Speak with the financial aid department to find out sources for scholarships that may be earmarked for African American females. Also, check with the admissions and student affairs office at your school of medicine for updates.
Corporations, Associations, Clinics and Hospitals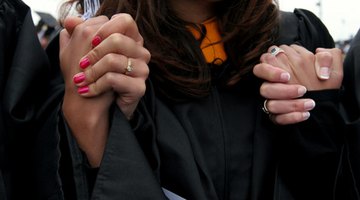 •••
Holding hands image by paolanogueras from Fotolia.com
Many companies in the health care and the pharmaceutical industries have funds for minorities. Money is often earmarked for those from a disadvantaged background. Visit their websites to see what's available. Make a connection with your professional path and the company's core business. If you plan to specialize in sports medicine, research what may be available from the major sports leagues. If research is your focus, explore what major bio-technology firms offer. Call medical associations about special scholarships that focus on women's health. Be strategic. Capitalize on medical needs for women.
Federal and State Government Scholarships
The National Health Services Corps provides a grant to cover tuition, books and a monthly stipend, with the agreement that upon graduation you work in an under-served area for two years.
The National Institutes of Health (NIH) awards competitive scholarships to those in biomedical, behavioral and social science research seeking a career after graduation with the NIH.
Sororities and Alumni Associations
African American sororities are additional sources. Remember, most of them have alumni members who were once in your pre-med shoes. Plus, their members are often involved in professional organizations and alumni groups that offer scholarships.
Civic and Non-Profit Organizations
The United Negro College Fund (UNCF) is the most dedicated and respected clearinghouse for scholarship information for students who attend a historically black college or university. If this is your goal, make sure your "must apply to" list includes the UNCF.
Other well-known organizations are also aware of scholarship information on a nationwide basis, including the National Association for the Advancement of Colored People (NAACP), the National Urban League, and the Links. Contact your local chapters of these organizations for more information. Most will have opportunities that are not restricted to attending an HBCU.
Scholarships for Summer Programs
Meharry Medical College, world renowned for having produced many of the best African American women physicians, provides scholarships for a special summer program that focuses on research in the biomedical sciences.
The Summer Medical and Dental Education Program (SMDEP) also provides a free six-week summer program that includes tuition, housing and meals. Students receive great exposure and mentoring by top physicians and dentists.
The Mayo Clinic offers a special diversity scholarship to gain participation by African Americans and other minorities in their visiting clerkship and residency program.
As you search, don't leave any scholarship resource uncovered.
Related Articles
References
Writer Bio
Cheryl Munson has been writing since 1990, with experience as a writer and creative director in the advertising industry. She holds a Bachelor of Arts in journalism with a focus on advertising from the University of Wisconsin in Madison.