Honor cords are traditionally provided to individuals graduating from college who have achieved a high grade point average. Earning a GPA of 3.5 or above usually makes the individual eligible for honors, but this may vary depending on the policies of the school. Honor cords are also given to graduate students who are members of professional honor societies in the field they are studying. Stoles are available to members of certain collegiate organizations including fraternities, sororities and sports clubs, and are worn at graduation to represent them.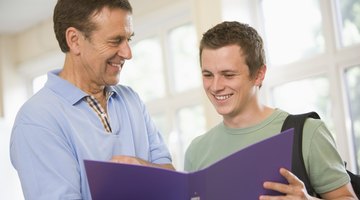 •••
Monkey Business Images/Monkey Business/Getty Images
Ask your undergraduate or graduate school adviser about eligibility for receiving honor cords at graduation. Purchase the cords from your school or professional honor society if you are eligible to wear them. Some schools will automatically mail honor cords to students.
•••
Jetta Productions/Photodisc/Getty Images
Ask the organizations to which you belong if they have special stoles to wear at graduation. Purchase the stole from the organization if you are eligible to wear it during the ceremony.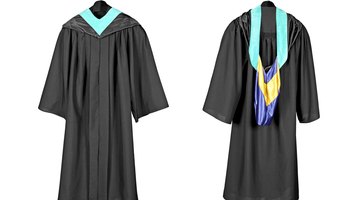 •••
Joe Belanger/iStock/Getty Images
Wrap the stole around your shoulders so that the ends are hanging down the front of your robe. Many stoles have pointy ends that should face the floor. The design of the stole should be visible.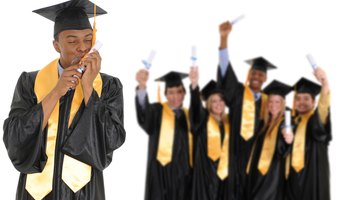 •••
Christopher Futcher/Hemera/Getty Images
Wrap the honor cords around your shoulders with the tassels hanging in the front of the gown. The honor cords go on after the stole due to their smaller size.
Related Articles