Art restoration studies are part of a broader education in art conservation. The American Institute for Conservation of Historic and Artistic Works (AIC) provides a listing of 10 colleges and universities with degree programs in conservation. A number of the programs focus on the preservation and restoration of architectural, cultural and historical artifacts. The schools with a specific focus on the conservation of fine art include the State University of New York in Buffalo, New York University and the University of Delaware in Winterhur.
Buffalo State Art Conservation Department
Buffalo State is the largest college of arts and sciences in the State University of New York (SUNY) system. The Art Conservation Department, founded in 1970, offers a three-year graduate program that prepares students for careers as professional conservators in museums, libraries and other cultural institutions. Students earn a master of arts and a certificate of advanced study upon the program's completion. The program is very competitive, accepting only 10 students per year. Applicants must have successfully completed a bachelor's degree with extensive coursework in art history, chemistry and studio art.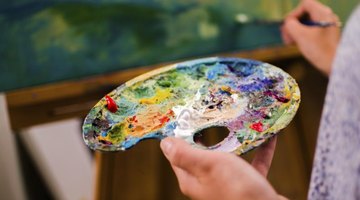 •••
Gringos012/iStock/Getty Images
New York University Institute of Fine Arts Conservation Center
The Conservation Center of the Institute of Fine Arts at New York University offers a four-year, dual-degree graduate program where students can earn a master's in art history and an advanced certificate in conservation. Founded in 1960, the center is the oldest program of its kind in North America. Its location in Manhattan provides students access to The Metropolitan Museum of Art, MoMa, the Guggenheim and other prominent museums. Admissions requirements include a bachelor's degree, advanced art history and chemistry coursework and a reading knowledge of French, German or Italian.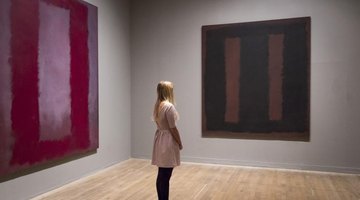 •••
Rob Stothard/Getty Images News/Getty Images
The University of Delaware Art Conservation Department
The University of Delaware Art Conservation Department offers undergraduate, master's and doctoral programs. Undergraduate students take courses in chemistry, art history, anthropology and studio arts. The program is designed to prepare students for graduate studies. The three-year master's degree program is offered in partnership with the Winterhur Museum and designed to train working conservation professionals. Students have access to conservation studios and laboratories and examination rooms, as well as a comprehensive collection of early American art. A doctoral program in preservation studies is available for students wishing to pursue a Ph.D.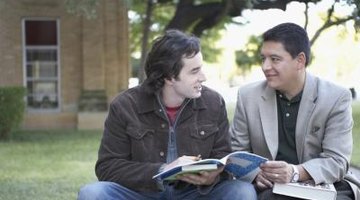 •••
Jack Hollingsworth/Photodisc/Getty Images
Marist College Art Restoration and Conservation Studies in Florence Italy
Marist College in Poughkeepsie, New York, offers a bachelor of science degree in conservation and restoration studies through the Lorenzo de Medici Italian International Institute in Florence, Italy. Restoration and conservation work takes place in on-campus studios and laboratories or at historical sites in Florence. Students have the opportunity to work on original Italian art from the 14th to 19th centuries, including works by Renaissance artists such as Donatello and Michelangelo.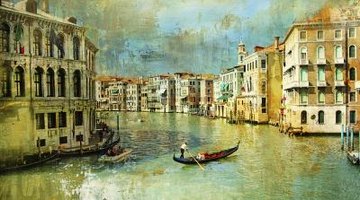 •••
Freeartist/iStock/Getty Images
Related Articles
References
Writer Bio
Tina Richey Swanson earned a Bachelor of Arts in communications and began her career as an advertising copywriter. She has worked as a journalist, screenwriter and public relations writer. Her current writing focuses on careers, education, the entertainment industry and health and wellness topics.