Certified nurse aides (CNAs) play a critical role by assisting nursing staff in caring for patients. High turnover in nurse aides is common in hospitals, nursing homes and other medical facilities as some exit the healthcare field while others seek out training and education to advance to a higher position in the medical field. In fact, the American Health Quality Association estimates a yearly nurse aide turnover rate of 71 percent for all facilities. With such a high percentage the need exists to constantly train more people for this position, which can be done by learning how to start a CNA school.
Step 1
Obtain start-up funds for a school. Some funding to start a CNA school may be available through grants from state governments, especially if there is a shortage of nurse aide training programs or the state provides funding for the retraining of laid-off workers. Other start-up funds may be available from private foundations and individual donors.
•••
monkeybusinessimages/iStock/Getty Images
Step 2
Purchase or lease a facility. A CNA school needs a physical location to house administrative offices as well as the classrooms and lab areas for CNA classes. This space can be leased or purchased depending upon the needs and funding of the school. For clinicals, CNA schools need to partner with a long-term care facility or hospital in the area to perform clinicals on-site with actual patients. This partnership must be documented in a written contract that is forwarded to the state as part of the approval and accreditation process for the CNA school.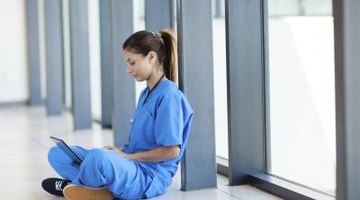 •••
Hongqi Zhang/iStock/Getty Images
Step 3
Employ staff for the school. To hire instructors for CNA classes, a school needs to ensure they have a current license with the state as a registered nurse and experience working in a long-term care facility. If required by their state, these instructors must also have completed a training course in how to teach a nurse aide class. The requirements for an instructor are the same for the director or coordinator of the school. This person can serve as an instructor in an emergency situation, but their main responsibility is overseeing and managing the daily operations and administrative tasks of a nurse aide school. A CNA school also needs support staff to answer the phone, enroll students and answer general inquiries from the public about the school and the classes it offers.
•••
Sneksy/iStock/Getty Images
Step 4
Write the school's curriculum. Each state has developed mandates for curriculum for a nurse aide school. These include the tasks and skills a school must teach so that students have the knowledge and training needed to pass the state licensing exam and work as a CNA. It's up to each school to write a curriculum that includes each of the tasks and skills required by the state. In creating the curriculum, a school is required to assign teaching hours to each topic or unit. When added together, the hours must meet or exceed the minimum number of contact hours for a CNA class required by the state. For example, Connecticut requires 100 hours of instruction for nurse aide courses, so schools must devote 100 total hours to teaching the different units and topics of a CNA course.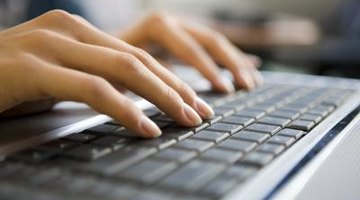 •••
webphotographeer/iStock/Getty Images
Step 5
Establish procedures and policies. Each nurse aide school needs policies and procedures in place to assist them in managing the school and responding to various problems and situations. Some of these policies and procedures have already been created by the state and are mandated for schools to become accredited. For example, in Louisiana a CNA school or program must have a student-to-instructor ratio policy that specifies a maximum ratio of 1:23 for a CNA class and 1:10 for a clinical setting. Voluntary policies and procedures can be written and adopted as needed by the school. These can include emergency and safety procedures, school cancellations or storage of student records.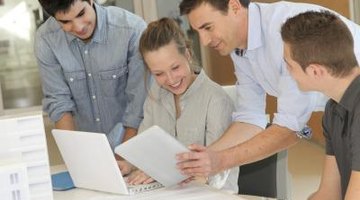 •••
Goodluz/iStock/Getty Images
Step 6
Complete an application for accreditation. State accreditation and approval are needed for a nurse aide school as this allows students completing nurse aide courses to take the certification exam and become approved to work in the state as a CNA. To apply for accreditation, a school needs to complete an application listing the basic information for the school and attesting to meeting accreditation requirements. Along with the application, schools must include documents that show proof of meeting the requirements. These can include resumes and transcripts from instructors and the director or coordinator for the school, a copy of the curriculum, the contract for clinicals at an off-site medical facility and a copy of the policies and procedures drafted and adopted by the school.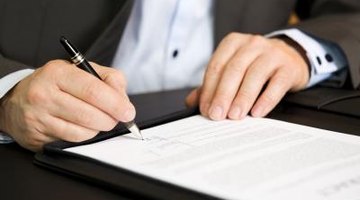 •••
Otmar Winterleitner/iStock/Getty Images
Step 7
Outfit the school with equipment. CNA schools need a variety of equipment in their facility to successfully offer nurse aide courses. Equipment needed for the classroom includes tables, chairs, desks and audio-visual equipment while the lab needs a hospital bed, overbed table and wheelchair to serve as a mock hospital or nursing home environment. Finally, office supplies, desks, phones and computers are needed as equipment for the reception area and offices.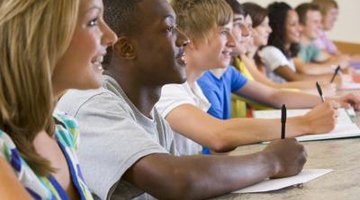 •••
Catherine Yeulet/iStock/Getty Images
Step 8
Market the nurse aide school. After receiving accreditation from the state, a CNA school can begin promoting and offering classes. General marketing and advertising can be beneficial in spreading the word to the general public about the nurse aide courses offered. However marketing to specific populations, such as high school seniors or the unemployed, may lead to higher enrollment as some people in these populations seek jobs with little or no short-term training.
•••
Viktor Čáp/iStock/Getty Images
Related Articles
References
Writer Bio
Allison Dodge has been a writer since 2005, specializing in education, careers, health and travel. She has worked at educational institutions for more than 10 years. Dodge has a master's degree in education administration.