Smart Board technology is useful for students of all ages and subjects. With interactive technology and an abundance of software options, Smart Boards let you experience hands-on, high-tech lessons and activities that will keep you and your entire class engaged. Language arts classes in particular can benefit greatly from the presence of a Smart Board; Digital Vision Touch technology allows students to have some interactive fun while learning about the nuances of grammar, punctuation, vocabulary, spelling and literature.
Customize Your Own Language Arts Activities
The Smart Board uses Smart Notebook software as the foundation for the uniquely hands-on technology. With Smart Notebook, you can create a variety of lessons and activities specific to the language arts. The Smart Notebook Activity Builder can help you design a fun game or activity in which you and your fellow students can move and sort objects -- like parts of speech, punctuation, story components and other language arts topics -- with the addition of animations and sounds. The integrated Web browser helps you incorporate Internet resources into your lesson in real-time and the built-in Sound Recorder lets you record and insert sound into your presentation without having to switch files. Whatever aspect of language arts you wish to highlight, you can put together the perfect custom lesson or activity with Smart Notebook tools.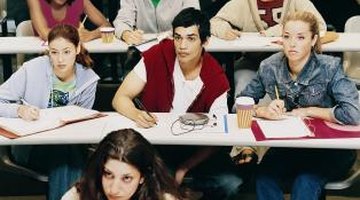 •••
Digital Vision./Photodisc/Getty Images
Explore the Smart Exchange for Elementary and Middle School Language Arts Opportunities
Language arts can encompass a broad range of topics, from the basics of grammar and spelling to the finer points of reading and writing. Fortunately, the Smart Exchange has thousands of language arts lessons available for students like you to use, all created and uploaded by teachers, students and fellow Smart Board users. When you explore the Smart Exchange online community (link in Resources), you will find a huge selection of games, activities, lessons and quizzes designed for elementary and middle school language arts classrooms. Search the catalog to narrow your results and find lessons on specific topics like Inference and Prediction, Figurative Language, Punctuation, and even a Scrabble game to help you and your classmates build vocabulary and spelling skills (links in Resources).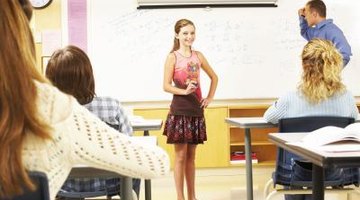 •••
Jupiterimages/Photos.com/Getty Images
Find Useful Language Arts Lessons for High School and College Students on the Smart Exchange
When you get to high school and college, the blanket term "language arts" often gives way to more specific subjects like English, expository writing, literature and public speaking. Despite the change in terminology, however, the fundamentals remain the same: You are improving your written and spoken language skills and learning how to communicate and understand communication effectively. With those goals in mind, the Smart Exchange has hundreds of useful language arts activities available at the high school and college levels. You can enjoy a virtual field trip to Shakespeare's England, try an activity on poetry vocabulary or work on lessons designed for writing improvement, among other possibilities (links in Resources). Whatever language arts topics you want to work on, Smart Exchange can give you the tools to succeed.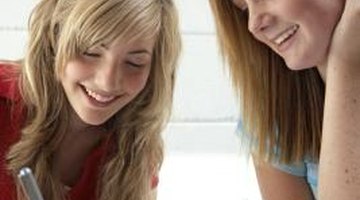 •••
Ableimages/Digital Vision/Getty Images
Smart Response Checks How Well You Know Your Language Arts
Part of learning about a key subject in class is tracking your progress so that you can be sure you "get it." To do this, Smart Response is a valuable tool. Smart Response technology combines the Smart Board platform with wireless data entry devices that let students type in the answers to quizzes or tests on their own keypads. Once entered, the data is immediately analyzed by the Smart Response software, which generates a report that tells students and teachers how the class is doing, which topics need more work and which students are struggling with particular aspects of language arts. The instant feedback helps you figure out what you really know and what you need to study a bit more, which means you can spend your time focusing on what really matters to you.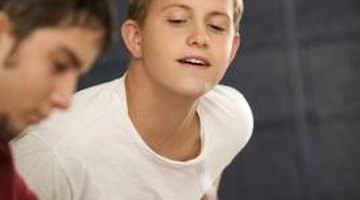 •••
Thinkstock/Stockbyte/Getty Images
Related Articles
References
Resources
Writer Bio
Erica Kasper has been a professional writer and editor since 1999. Based in Jacksonville, Fla., she has written and edited educational, marketing and web copy for nonprofit organizations, technology companies and online marketing firms. She has a Bachelor's degree in journalism (honors) and psychology from Washington and Lee University.