In the United States, scholarships and grants are available for people of all ages and backgrounds who wear eyeglasses and qualify for assistance. Some awards provide direct educational and health benefits to individuals with imperfect sight. Other awards provide indirect benefits to eyeglass wearers, such as through scholarship competitions for prospective eye care specialists and grants for research.
Scholarships for the Legally Blind
According to the National Federation of the Blind (NFB), by definition a "legally blind" individual is one whose vision in both eyes is 20/200 or less when wearing eyeglasses or whose field of vision for both eyes together is 20 degrees or less. Only 20 percent of legally blind people are totally blind, while the rest have about 10 percent or less of normal vision. As an example, blind individuals with only central vision can still read ordinary print books. The NFB offers a 30-scholarship program for individuals who are legally blind. As of 2011, the $12,000 Kenneth Jernigan Scholarship sponsored by the American Action Fund for Blind Children and Adults (AAF) led the awards. Additionally, the Kenneth Jernigan Convention Scholarship Fund provides assistance to individuals to attend the annual NFB national convention for the scholarship presentation. Candidates must be full-time degree students at an accredited institution or part-time students who are full-time employees. Applications must include GPA, an essay, transcripts and two letters of reference. Selection of applicants reflects academic excellence, community service and leadership.
Community Health Care Programs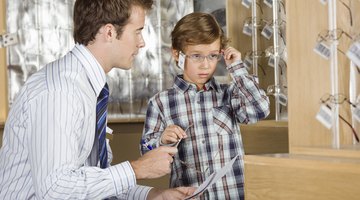 The CVS Caremark Corporation assists entire communities with a range of grant programs offered through its private foundation, the CVS Caremark Charitable Trust. As of 2011, the value of the individual grant was up to $5,000. The trust works with selected nonprofit organization grantees that provide health care services to the uninsured or underserved, support services for children with disabilities and services for public schools that include programs for children with disabilities. For example, All Kids Can is a CVS Caremark program to assist children with disabilities, including sensory disabilities such as the loss or partial loss of vision. The program offers funding to organizations that provide medical rehabilitation and related services for children with such disabilities.
Eyeglass Grants For Senior Citizens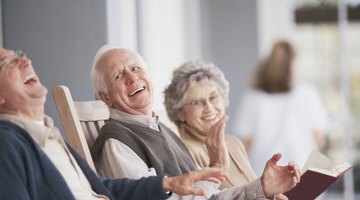 Senior citizens who are elderly, frail, low income and from a minority classification qualify for assistance from programs offered by organizations like Mabel T. Caverly Senior Services in Anchorage, Alaska. As of 2010, seniors who were 55 years of age or older received grants valued at $300 for eyeglasses and prescriptions. Applicants must provide proof of age and income to receive this grant and other benefits available to members of this organization.
Vision Research
OneSight is the charitable arm of Luxottica Group, a global luxury eyewear manufacturer and retailer. OneSight offers regional vision clinics across North America and worldwide. These clinics bring primary vision care to those who cannot afford or have no access to such care. The OneSight Research Foundation's See the Cure program supports vision research that focuses on diabetic eye diseases. The foundation offers scholarships for optometry students through the Dr. Stanley Pearle Scholarship Fund and grants for research to find a cure for diabetic retinopathy, the leading cause of blindness in the United States. As of 2011, the scholarship value was $2,000.
Multicultural Vision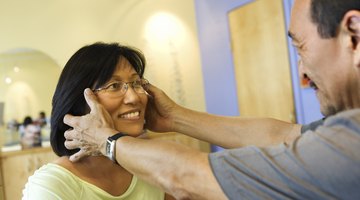 In 2011, the Students of Vision Scholarship program sponsored by Transitions Optical, Inc. encouraged optometry and opticianry students throughout the United States to present research papers, posters, videos and other projects that reflect a multicultural vision. The program awarded six scholarships valued at $1,000 each and nine scholarships of $500 each to entries in the categories of activity/event, multi-media and other. The aim was to promote awareness among future eyecare professionals of the changing, culturally- and ethnically-diverse profile of patients in the United States, and how to serve their eye care needs. According to Transitional Optical, the results showed that student scholarship winners and entrants had a clear vision of their future eye care patients and how to serve their needs.
Related Articles
References
Writer Bio
Based in Northern California, Maureen Katemopoulos has been a freelance writer for more than 25 years. Her articles on travel, the arts, cuisine and history have appeared in publications such as "Stanislaus Magazine," "Orientations," "The Asia Magazine" and "The Peninsula Group Magazine." She holds a Baccalaureate degree in journalism from Stanford University.