You can rise to the top of today's competitive workforce and avoid the skyrocketing costs of four-year university tuition with an associate degree in nursing. With no prior experience necessary, Chamberlain College of Nursing, in Columbus, Ohio, will prepare you for the challenges and rewards of the position of registered nurse in as few as two years.
Admission Requirements
To be considered for admission into Chamberlain, you must have demonstrated your ability to perform in an academic setting. If you have attended another college, you'll need to provide transcripts that show a minimum CGPA of 2.75; if not, a minimum high school cumulative GPA of 2.75 or a minimum GED score of 551 is required. In addition you must take one of three admissions exams and score at least a composite score of 21 on the ACT, a 990 on the SAT critical reading and mathematics reasoning tests, or a 75 on the A2 Admission Assessment. After your application is received and approved, you will interview with an admission representative who will determine if you will be accepted.
•••
James Woodson/Digital Vision/Getty Images
Clinical Experience
In order to succeed as a professional nurse, you must acquire skills beyond the classroom, such as quick thinking in emergencies and the flexibility needed to manage highly fluctuating patient care needs. Students at Chamberlain work with lifelike, high-tech mannequin simulations in the SIM Care Center, which is set up like a traditional hospital or clinic setting. In the lab, you will experience scenarios such as cardiac arrest, childbirth and seizures, as well as management skills such as calculating medications and charting. The on-site clinical setting gives you the experience of direct patient-care nursing skills with real patients while working side by side with professional nurses and faculty.
•••
Mike Powell/Digital Vision/Getty Images
Year 1 Curriculum
In your first year you will take a combination of liberal arts and science courses offered by DeVry University in concurrence with those specific to the nursing profession. Lab science courses include Anatomy & Physiology I-IV, Chemistry I-II and Microbiology I-II. Other required courses include Algebra for College Students, English Composition and Interpersonal Communication. The remainder are nursing specific: Fundamentals of Nursing, Pharmacology for Nurses, Nursing Concepts and Patient Care I-II, Transitions in Nursing, Nursing Skills and Pharmacology for Nurses. Courses are available in on-site or online format, but clinical studies must be done at the Columbus campus.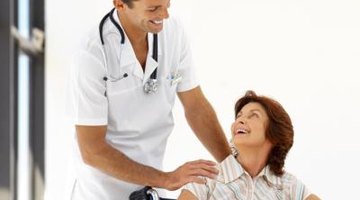 •••
George Doyle/Stockbyte/Getty Images
Year 2 and Graduation
In your second year, you will continue your liberal arts and science studies with courses such as Pathophysiology I-II, Developmental Psychology, Culture and Society, and a humanities elective. With a year of experience in clinical work and a strong background in science, your concurrent nursing coursework and clinical rotations will focus on specific populations and advanced topics. Year 2 offers the following nursing classes: Adult Health, Nursing Care of Children, Maternal-Child Nursing, Mental Health Nursing, Multi-System Nursing Care and Management Concepts Applied to Nursing. After graduation, you are prepared to work in a wide variety of settings available to highly sought-after registered nurses.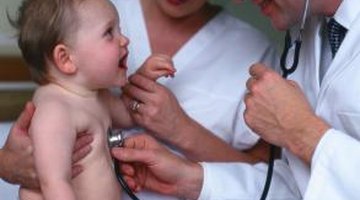 •••
Stockbyte/Stockbyte/Getty Images
Related Articles
References
Resources
Writer Bio
With degrees in biology and education, Jennifer VanBuren now utilizes her research and instructional skills as a writer. She has served as educational columnist for "Austin Family Magazine" for four years and also reports on area businesses for "Faces and Places" magazine.