Students become familiar with general and specific medical microbiology topics the more they practice them with sample questions and quizzes. Practice questions can be found for free on the Web; some are interactive and answered online, while others are in pdf format which can be printed for use off-line.
Medical Microbiology Flashcards, Worksheets and Quizzes
More than 100 medical microbiology flashcard sets, which include worksheets and customizable quizzes, are available on the Quizlet website. The medical microbiology flashcard set topics range from bacteriology to parasitology, antibodies and virology. Flashcards and worksheets include an audio component and can be used online or printed out for later use. The quizzes can be customized with true or false, multiple choice, matching or written answers and can be taken online or printed out with an answer sheet.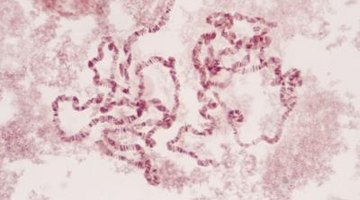 •••
Ablestock.com/AbleStock.com/Getty Images
American Board of Medical Microbiology Exam Sample Questions
The American Board of Medical Microbiology (ABMM) offers an exam which certifies medical microbiologists in the areas of bacteriology, virology, mycology, parasitology and universal topics. The exam consists of 200 multiple choice questions. Thirty-three sample questions for this exam are available, with answers, in pdf format online at the ABMM website. Questions can be viewed online or printed out for use off-line.
•••
Jupiterimages/Comstock/Getty Images
Medical Microbiology Online Quiz and 140 Questions With Answers
The Microrao website offers a Medical Microbiology quiz online which allows players to choose from undergraduate or postgraduate level questions about virology, mycology, bacteriology, immunology and general microbiology. Each topic has its own 10-question quiz which is scored online as played. One-hundred-forty medical microbiology questions and answers are available on the Scribd website. The questions are multiple choice with answers provided and these questions and answers are not interactive, meaning the answers are not entered online.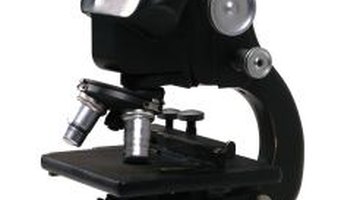 •••
Brand X Pictures/Brand X Pictures/Getty Images
A Simulated Game Show About Bacteria and Viruses
The Royal College of Pathologists offers sample questions on its website for the MRCPath Medical Microbiology exam, which confers membership in its organization to practitioners in the U.K. The exam is in pdf format, which can be printed or saved. A simulated quiz show on the Quia site, "Rags to Riches," prompts players to answer multiple choice questions about bacteria and viruses for graduated amounts of virtual money. Several hints are provided to assist players with their answers as well.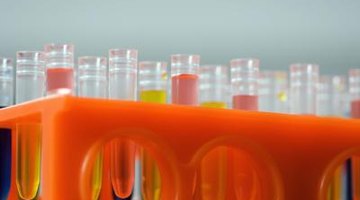 •••
Jupiterimages/Comstock/Getty Images
Related Articles
References
Writer Bio
Kirsten Anderberg has been a published writer since 1999. Her work has appeared in magazines, newspapers, websites and books including "Utne," "HipMama," "ZNet" and "Adbusters." Anderberg received her Bachelor of Arts in political science from the University of Washington and her master's degree in history from California State University.