A medical credentialist is a medical office personnel worker who works in the health care industry in hospitals, insurance groups or other medical groups. The purpose of a medical credentialist is to maintain quality control and insurance compliance with existing regulations within the group. The credentialing specialist verifies medical credentials of all personnel or contracted medical workers. A certificate should be obtained for those working in this field.
Credentialing 100 and 101
An introductory course is offered by the leading organization in the field of training medical credentialists, National Association of Medical Staff Services (NAMSS). This is an interactive online course. It is a precursor to the Credentialing 101 professional development book and is for medical staff new to the field of credentialing.
Credentialing 101 is a professional development book published by the NAMSS, which provides the reader with the basics as well as more detailed information for the professional credentialing field.
Contact:
NAMSS 2025 M Street, NW Washington, DC 20036 phone: 202-367-1196 fax: 202-367-2196 email: info@namss.org
NAMSS Certificate
It is recommended that those interested in working as medical credentialists achieve certification. Certification is through NAMSS. A Certified Provider Credentialing Specialist (CPCS) certificate is awarded after passing a four hour test consisting of 200 multiple-choice questions. Members of NAMSS receive a discounted rate for the certicate test and courses.
Credentialing Specialist (CPCS) Certification Preparation Course
The NAMSS offers a preparatory course for the certification exam. The two-day weekend course can be taken in-person at several locations in the United States during the year, or can be taken online. The in-person course obviously has some advantages in the nature of the interactive teaching methods and personal instructors. The course includes both pre-workshop study assignments and post-workshop assignments in preparation for certificate testing.
Those who take the course and pass the exam are eligible for continuing education (CE) credits.
Edge-U-Cate Credentialing School
Edge-U-Cate offers two five-day courses on medical credentialing that also yield a certificate from NAMSS. The first course covers basic information and the second course is more advanced.
Edge-U-Cate states that it is estimated that 5% of all physicians in the United States have "significant quality, behavioral, or substance abuse issues that adversely affect patient care; and negligent credentialing claims against healthcare organizations are on the rise." For this reason, credentialing personnel are of importance for both hospital personnel and insurance companies.
Contact: 2345 Academy Place
Colorado Springs, CO 80909
Telephone: (719) 574-6016
Fax: (719) 325-7034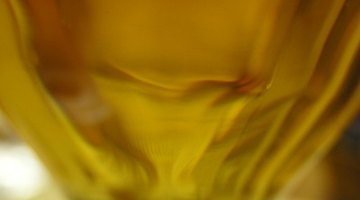 •••
verre jaune image by matteo NATALE from Fotolia.com
Related Articles
References
Writer Bio
Scott Wolfenden began writing in 2006 on the subject of mental health. He has written a book on ADHD, children's mental health, education and parenting partially based on experience teaching in public schools. He blogs for Learning Things, an educational products website. He graduated from Thomas Edison State College with a Bachelor of Arts in social science and additional coursework in psychology.