Hotel, or hospitality, management positions are sought by many people looking for an exciting, fast-paced career. Most hotels prefer to hire applicants with a degree in hotel management. Hotel management courses teach students the essential skills needed to run a hotel, such as housekeeping, food management, communication and marketing.
Housekeeping
Housekeeping is a pivotal part of hotel management. In order to help deal with any problems their housekeeping staff may have, managers need to understand how to clean a room themselves. Housekeeping courses generally require students to complete a number of hours working in the housekeeping field at a hotel. Hands-on work experience at a hotel is an important tool in helping managers understand the inner workings of a hotel.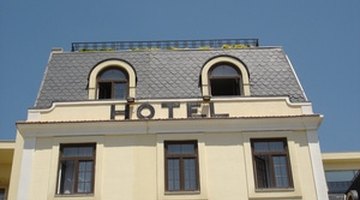 Food Management
A well-managed restaurant can give a hotel an advantage in a competitive market. Guests are given the choice to eat at the hotel restaurant or elsewhere. Food management courses teach students how to induce guests to eat in. Courses instruct on choosing a food vendor, managing a restaurant, hiring restaurant staff and managing beverages. Courses may also explore the effects of nutrition and public health on the hospitality industry.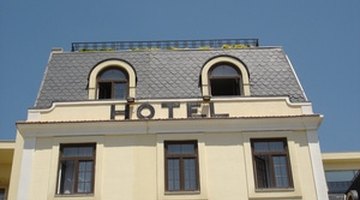 Communication
Hotel managers must have strong communication skills in order to convey their wishes to a staff. These courses help students express themselves clearly in both oral and written form. Communication courses may require students to plan, develop and create complex presentations communicating their thoughts in a professional manner. Some courses require students to use communication skills to negotiate business deals with food industries and local companies that may help advance hotel profits.
Marketing
Students may be required to take courses in hotel marketing. Effective marketing skills are essential in hotel management because they help maintain a steady flow of guests to the hotel. Students in marketing courses learn how to produce a marketing strategy that entices customers to choose a particular hotel. A successful hotel manager must be able to make his hotel stand out against competition.
Related Articles
References
Writer Bio
Rebecca McKeown began writing professionally in 2007. She has written and taken photographs for newspapers and magazines like "The Livingston County News," "The Buzzworthy" and "The Communicator." McKeown served as the photo editor of her campus newspaper, "The Bona Venture," for four semesters. She obtained a bachelor's degree in journalism and mass communication as well as English from St. Bonaventure University.