Although public schools receive the majority of their educational funding from the federal and state governments, athletic programs in schools rely heavily on fundraisers and ticket sales to keep their programs going. Many sports organizations offer grants for school sports programs and projects. For example, the National Football League provides funding for football and Major League Baseball has a foundation that provides grant money for baseball programs.
Baseball and Softball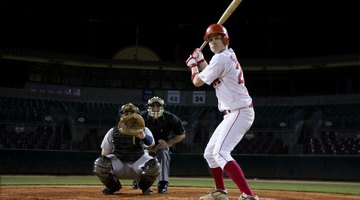 •••
Donald Miralle/Digital Vision/Getty Images
Baseball programs need money for uniforms, field improvements and equipment. The Baseball Tomorrow Fund, sponsored by Major League Baseball, provides grants to help with the costs of fields, coaches' training, uniforms, equipment and other needs by youth teams. The average award is approximately $40,000 and deadlines vary annually. The Cal Ripken Sr. Foundation provides grants to schools and non-profit organizations to help support youth softball and baseball initiatives. Grant awards and deadlines vary. Each individual Major League Baseball team also has a foundation that offers grants or support to schools and organizations in their viewing area. Visit mlb.com for links to the team pages, then look under the community link for the team in your area.
Baseball Tomorrow Fund 245 Park Ave. New York, NY 10167 baseballtomorrowfund.com
Cal Ripken Sr. Foundation 1427 Clarkview Rd., Suite 100 Baltimore, MD 21209 410-823-0808 ripkenfoundation.org
Football
•••
Jupiterimages/Photos.com/Getty Images
School football programs have expenses for field maintenance, uniforms and equipment. There are two big organizations that provide grant money for school and youth football programs. USA Football provides grants for equipment to schools and youth programs. High school programs can receive up to $1,500 in equipment grants. Applications are accepted once a year. The NFL Youth Football Fund created the NFL Grassroots Field Grant Program to help youth and high school programs with field support and field resurfacing. High schools can request field support grants up to $50,000 and field resurfacing grants up to $200,000. Grant deadlines vary.
USA Football 8300 Boone Blvd., Suite 625 Vienna, VA 22182 877-536-6822 usafootball.com
NFL Youth Football Fund National Football League 280 Park Ave. New York, NY 10017 nflyff.org
Tennis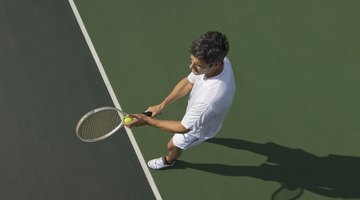 •••
Jupiterimages/Pixland/Getty Images
The United States Tennis Association (USTA) awards grants to high school tennis programs for purchasing equipment such as racquets, tennis balls and nets. The USTA also provides funding for teacher development, training and after-school tennis programs. Grants are accepted year-round and amounts vary.
United States Tennis Association 70 West Red Oak Ln. White Plains, NY 10604 914-696-7000 usta.com
Other Sports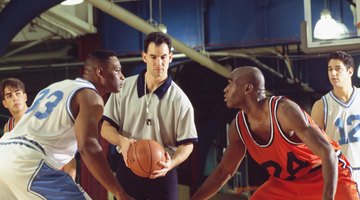 •••
Jupiterimages/liquidlibrary/Getty Images
Other sports organizations offer funding to local high schools for their sports programs. The National Hockey League teams offer grants to schools and organizations in their local area for hockey programs and education. The National Basketball Association teams also offer grant money for basketball programs and education to schools and organizations in their area. To find funding in your local area, visit nhl.com or nba.com and search for your local team, then look under the community section for grants and awards.
Related Articles
References
Writer Bio
Based in Northwest Georgia, Amanda Kerr has been working from home for the past 10 years performing Internet research, book promotion and other administrative tasks. Although most of her work has been in research, writing has become a big part of her life. Over the past year, she has been working as a grant researcher and also as a researcher on elance.