If you want to go to nursing school, sometimes there are factors that are going to make it difficult for you to get accepted, including poor grades, a poor interview, and lack of previous work experience or extracurricular and community involvement. Knowing which schools are easy to get into is valuable for those who want to ensure they can start their education today.
Community Colleges
Community colleges generally have the most open acceptance policies of any post-secondary educational institutions. They're actively trying to recruit as many students as possible, and are likely to accept just about everyone. Some even have programs to ensure that no student has to be turned away. For instance, the Queensborough Community College makes students take a placement exam. If they demonstrate insufficiency in any of the prerequisite areas, instead of being turned away, the school makes them take a remedial class to get their skills up to par before they begin the actual nursing part of their program.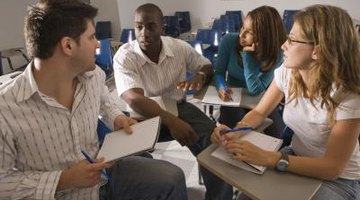 LPN Programs
LPN (licensed practical nurse) programs are offered by many smaller colleges, and only take a year to complete. Programs with shorter completion times tend to recruit more widely, as students with better grades or higher qualifications have the option of registering in three- or four-year nursing programs. If you demonstrate excellence in an LPN program, you may be able to get into a longer program to earn your RN.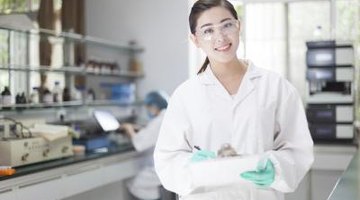 Actively Recruiting Colleges
Many colleges have a reputation for excellence; students tend to want to attend those schools, and the demand for spots makes these programs have to turn away students. On the other hand, there are some colleges that run massive recruiting campaigns, online and through traditional advertising means, which shows they need students. A good example of this is a school like Brown-Mackie College. It has a very broad recruitment policy, and typically only requires a high school diploma for admission to a practical nursing program.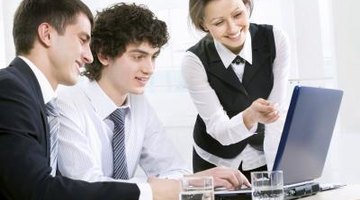 Accreditation
When you're looking for a nursing school that's easy to get into, you need to look out for schools that are too easy to get into. There are schools out there that purport to offer students an education in nursing that aren't accredited. To work as a nurse in any state, you need to pass the nursing test known as the NCLEX. A degree from a school that's not accredited won't qualify you to write this test. No matter how easy a non-accredited school may be to get into, it won't pay off for you in the long run.
Related Articles
References
Writer Bio
Hans Fredrick has been busy in the online writing world since 2005. He has written on diverse topics ranging from career advice for actors to tips for motorcycle maintenance. He holds a Bachelor of Fine Arts from the University of Saskatchewan.