Dental equipment repair training can include both manufacturer's training and other higher learning/continuing education coursework and certification. Training can include dental hand piece repair training, small equipment repair, and even related equipment sales.
Significance
A piece of dental equipment that breaks down for three hours can result in more than $1,000 in lost income. Dentists may choose to acquire training for themselves, their employees, or hire contractors trained to repair dental equipment.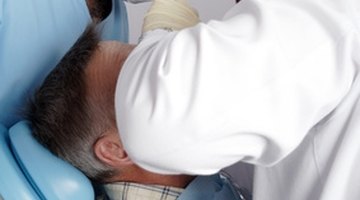 •••
two dentist image by Andrey Kiselev from Fotolia.com
Employment
Employees working for dentists such as receptionists, administrative staff, and dental hygienists are excellent candidates for dental equipment repair training. Dental hand pieces (drills) break down quickly because of OSHA laws regarding sterilization, which creates the market for equipment repair. Certification can be lucrative. In the U.S., dental equipment repaire franchises are also available, for an investment of $45,000 to $63,000 as of 2010.
Curricula
Curricula for dental equipment repair specialists may include coursework involving the repair of high-speed hand pieces, low-speed hand pieces and sonic air scalers. Some training programs also offer basic accounting and marketing training.
Related Articles
References
Writer Bio
Melissa Bajorek began writing professionally in 2001. Her work has appeared online, in daily newspapers and on websites owned by Gatehouse Media, in monthly periodicals and for local and regional radio. She writes about a variety of topics, from new technology to animal husbandry. Bajorek has an Associate of Arts in business management from the University of Phoenix and holds certifications in marketing and advertising.