Refresher courses in cosmetology allow professionals to go back to school to refresh their understanding of the basics, learn updated techniques and improve their skills. Professionals with licenses in hair care, esthetics, makeup and nail care should continually update their skills by taking refresher courses as many cosmetology styles and techniques advance over the years. Refresher courses work well for any cosmetology technician, and are especially beneficial for technicians who need to renew their licenses.
Hair Refresher Courses
Hair techniques change as fashions and popular styles change. Hair stylists must keep up on basic techniques while staying up to date on new and emerging styles. Aveda offers a razor plus baliage (painting hair color onto the hair with a fine-tipped brush) course for professional hair stylists. Most hair stylists learn razor techniques in their initial training, and the razor portion of the class would be a refresher for them. They would learn new razor techniques while solidifying techniques they already know. However, most stylists do not learn baliage in their initial hair care training courses, and this part of the refresher course would enhance the knowledge they already have.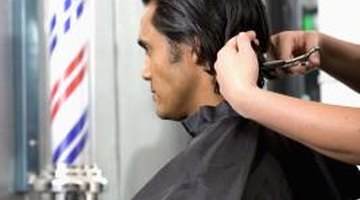 •••
Jupiterimages/Goodshoot/Getty Images
Esthetics Refresher Courses
The skin is the largest organ in the body, and skin specialists, or estheticians, must keep abreast to new developments in skincare. The Institute of Advanced Medical Esthetics offers refresher courses in basic skincare techniques such as skin analysis, skin cleansing and extractions. Estheticians who want to re-learn the basics, have not practiced recently, or want to learn new and emerging techniques should take this type of class. The esthetician will obtain hands-on experience with clients. Licensed estheticians are also able to perform reiki on clients. There is no additional certification for reiki—the esthetician only needs to take additional reiki classes until he feels ready to practice on clients.
Makeup Refresher Courses
Many makeup artists obtain an esthetics certification, but a certification is not needed for refresher courses. Some makeup companies offer courses for professionals that teach the basics of how to apply an individual line of makeup. If you decide to work for a company that uses a specific line of makeup, you'll need to take one of these courses. Mac offers classes for professionals only that teach the best ways to use their color palate. This company also offers advanced classes in areas not covered in esthetic degrees such as airbrush makeup techniques.
Nail Care Refresher Courses
When a nail technician's license has been expired for more than five years, she will need to take a refresher course to re-apply for licensure. The Chicago Nail School offers a 60-hour course designed to help technicians learn the basics for a second time. This program should not be taken by anyone who has not had a nail license previously. The course is designed to help students who already know most of the basics, but need to obtain more hands-on experience and prepare themselves for the questions on the nail license exam. The course covers the basics of nail art, as well as the appropriate procedures for creating a sanitary environment for clients.
Related Articles
Writer Bio
Alicia Butler is a freelance writer, living and working in the beautiful Pacific Northwest. Her expertise ranges from product descriptions and consumer reviews to relationship columns and travel pieces. She has written for Shoppercast.com and various other websites.