If golf is your passion, you can build your career around it by majoring in golf management. Eighteen colleges offer golf management programs accredited by the Professional Golfers' Association. Of those 18, a handful are at world-class universities as ranked by U.S. News & World Report.
East Region
Only two schools in the Eastern United States offer the PGA accredited program: Pennsylvania State University in State College, Pa., and the University of Maryland-Eastern Shore in Princess Anne, Md. Penn State students get full use of the school's Golf Teaching and Research Center, which includes motion capture systems, a ball flight monitor, hitting stations and offices for interns and instructors. The program boasted 100 percent job placement in 2014. Eastern Shore's program integrates the school's hospitality and tourism management curriculum with the PGA program. Both programs offer a 16-month internship at any of the 8,000 PGA-sanctioned facilities across the United States.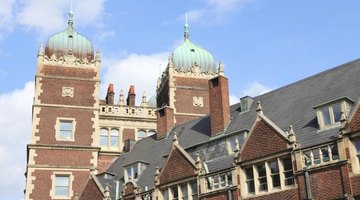 •••
tupungato/iStock/Getty Images
Midwest Region
The only two Midwestern schools offering a PGA golf management degree are Ferris State University in Big Rapids, Mich., and the University of Nebraska-Lincoln. Ferris State was the first school to offer the program in 1975. It's a four-and-a-half-year program with five semesters of co-op work, which ends with a Bachelor of Science degree in Business Administration. Nebraska's program offers the benefits of a Big Ten school with a small, intimate program. Graduates of the Nebraska program have gone on to manage golf courses and direct the Nebraska PGA. The program has 10 partner courses in the Lincoln area.
•••
Gina Callaway/iStock/Getty Images
South Region
Of the PGA golf management programs in the South, ones at Clemson University in Clemson, S.C., and North Carolina State University in Raleigh rise to the top. Clemson's program admits 20 to 25 students per year. Students have access to an indoor practice facility, club repair lab and the on-campus Walker Golf Course. They play 10 to 12 tournaments a year. You need at least a 12 handicap to enroll in North Carolina State's program. Students have access to 14 nearby courses in addition to the on-campus Lonnie Poole Golf Course. Graduates will be equipped for jobs in golf instruction, sales, management, coaching and even broadcasting.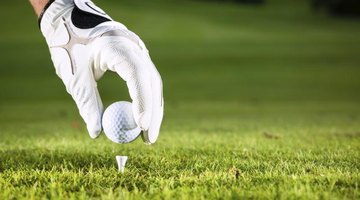 •••
kzenon/iStock/Getty Images
West Region
Two of the best PGA programs in the West are at the University of Colorado in Colorado Springs and New Mexico State University in Las Cruces. Colorado Springs golf majors are treated to an average of 300 sunny days a year. The home course at the Pine Creek Golf Club is about 10 minutes from campus. Denver-based GolfTEC donated the school a computer system that uses digital video, motion analysis and biofeedback to help you improve your swing and your ability to instruct others. New Mexico State's program, established in 1987, was the third in the nation to be endorsed by the PGA. The school has hosted numerous NCAA championships, United States Golf Association and Section PGA championships on its course.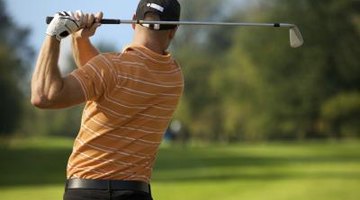 •••
prodakszyn/iStock/Getty Images
Related Articles
References
Writer Bio
Rudy Miller has been writing professionally since 1996. Miller is a digital team leader for lehighvalleylive.com, a local news website and content provider to the Express-Times newspaper in Easton, Pa. Miller holds a Master of Arts in English from the University of Miami.