A train dispatcher oversees the movement of trains in the train yard and on the main lines. The dispatcher's job -- protecting employees working within the railroad while maintaining schedules -- may become a demanding and stressful position. Dispatcher schools run the gamut from a college course to certificate training and on-site field observation programs.
Eastern Lackawanna County Agricultural and Technical University
Contained within the Division of Continuing Education and School of Railroad and Crafts Technology, this certificate program allows students to learn everything they need to know about becoming a train dispatcher. Applicants must be 18 years old and have a high school diploma or GED, as well as 30 hours of college level credits. The applicant must complete the courses consecutively, without breaks; he also must have computer knowledge. Applicants must attend a seven-week, on-site observation that takes place at several locations.
The selection process includes submission of an application form and program checklist, submission of an educational history and work form and/or resume showing educational history and work experience, plus transcripts from college and high school programs. High school transcripts are not required if applicant has an associate's degree or higher.
Applicants then take the Train Dispatcher Aptitude Test, have an interview with professionals from the dispatch center and take a physical examination, including drug testing and color blindness testing.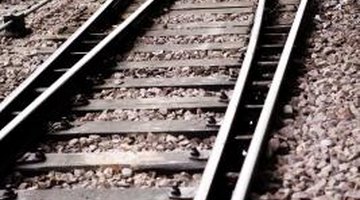 •••
Jupiterimages/Photos.com/Getty Images
Tarrant County College - Northwest Campus
For students who desire to work for Burlington North Santa Fe Railway, or BNSF, a 16-week course at the Northwest campus of Tarrant County College provides training. According to the Collegian, 90% of students who graduate from this program and complete the interview process are hired by BNSF.
Students learn the Railroad General Code of Operating Rules in a classroom setting, including terminology, operations and rules. After completion of the classroom course, students then take part in an internship and travel to several BNSF terminals, observing signal maintainers, section forces and track workers. Students also ride along in trains to meet conductors and engineers, as well as learn railroad operations and territories.
•••
Jupiterimages/Photos.com/Getty Images
Burlington North Santa Fe Railway
Employment with BNSF requires employees to be 18 years old, obtain a high school diploma or GED and submit to drug testing and a criminal background check. Employees must read and write English, work at least a 40 hours with possible overtime and be willing to relocate. Applicants must have computer knowledge, able to distinguish colors on a computer screen and complete a college program at a BNSF-approved college, like San Bernardino Valley College in California.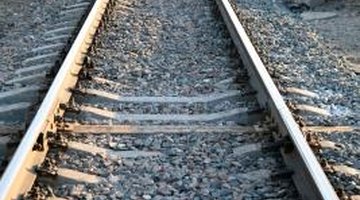 •••
Jupiterimages/Photos.com/Getty Images
CSX Railway
To gain employment at CSX, an applicant must have a high school diploma or GED, have reached the age of 18, type 25 words per minute, have computer knowledge and possess a valid driver's license. Applicants will participate in a 10-week training program at the Railroad Education & Development Institute in Atlanta, Georgia. CSX will pay for all travel expenses, hotel or lodging and meals, according to the collective bargaining agreement. Applicants will then complete an 18-week, on-the-job training program at the location assigned.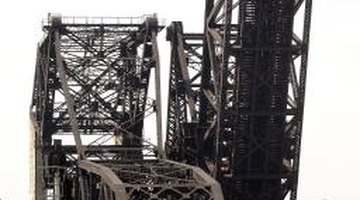 •••
Tim Boyle/Getty Images News/Getty Images
Related Articles
References
Writer Bio
Marcy Burlock has been a writer since 1990. She has been published on websites like Triond and Clivir and in her local newspaper, the "Mississauga News." Burlock's expertise includes travel, anxiety, divorce, foreclosure and filmmaking. Burlock attended Sheridan College and Humber College.