Last summer my husband left a well-paying, secure job to pursue his dream of being an animal science teacher in a public high school. His 20-plus years in the cattle industry had prepared him for the task of helping students manage animal projects, but supervising students who raise livestock is just one of his many duties. Animal science teachers are jacks-of-all-trades whose skills help their students get ready for a variety of careers.
Classroom Instructors
Animal science teachers are instructors first and foremost and must keep up with the latest trends in their field. Animal science teachers conduct classes in subjects like equine science and wildlife management, but they might find themselves teaching floral design or welding. Teachers must be experts in any class a school offers, many times creating curriculum themselves. Animal science teachers must also have a command of classroom management and must tailor their teaching style to the course they teach.
Contest Coach
Animal science teachers help prepare students for membership in Future Farmers of America, a student organization of over 500,000 members. Students can compete in contests like parliamentary procedures, public speaking and livestock judging to win prizes and scholarships. Animal science teachers must have a working knowledge of FFA rules and regulations and must be able to get students ready for competition, often outside the school day. Teachers often work weekends to take students to events.
Animal Expert
Animal science teachers help students manage animal projects that they take to livestock shows and state fairs. An animal science teacher should know how to select a show animal, be it a rabbit or a 1,000-pound steer. Animal science teachers must also know about animal care and nutrition, and they often find themselves in the roll of diagnosing problems before a veterinarian is called. Teachers also help students get animals ready to exhibit.
Bus Driver and Mechanic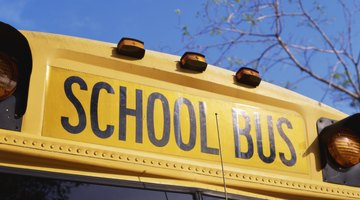 Animal science teachers often pull double duty by transporting students and livestock to competitions. A recent job listing for an animal science teacher in Texas requires that an applicant have experience hauling a 32-foot livestock trailer and either have or be willing to get a commercial driver's license, both duties listed before the teaching assignment. Basic automotive care comes in handy when changing blown fuses or burned-out trailer lights or changing a flat tire.
Related Articles
References
Writer Bio
Kimberly Heffernan has taught in public schools for 25 years. Her professional works include numerous curriculum documents and project proposals. She holds a Bachelor of Arts in English from UT Austin and a Master of Education from Sam Houston State University and credentials to be a school counselor.