As the cost of college rises, many students and their parents seek scholarships to offset the out-of-pocket expenses and need for student loans. Teachers may sometimes struggle to pay for their own children's higher education. The good news is that many state teachers associations and national teachers unions offer scholarships that are specifically earmarked for the dependents of their members.
National Teachers Union Scholarships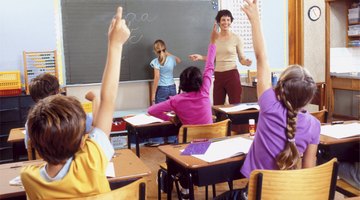 •••
Pixland/Pixland/Getty Images
One of the foremost scholarship and grant programs open to educators throughout the nation is the Robert G. Porter Scholarship program awarded by the American Federation of Teachers. The AFT is the second-largest union for teachers, with 1.5 million members and 3,000 local affiliates. Each year, the organization awards four-year $8,000 scholarships to four of the dependents of its members. To be eligible for the scholarship, the dependent must be a high school senior and the parent must have been an AFT member for at least one year. The student applicant must write a research essay as part of the application process.
Union Plus Scholarship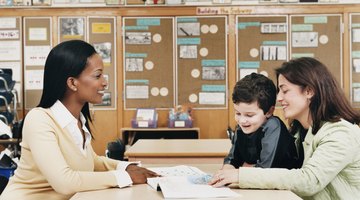 •••
Digital Vision./Photodisc/Getty Images
The Union Plus scholarship offered by the Union Plus Education Foundation is another union-sponsored scholarship. It is awarded to children of AFL-CIO union members and their affiliates. The AFL-CIO is a federation of 57 unions with over 12 million members, including many teacher unions. The scholarships provide $500 to $4,000 on a yearly basis. Recipients can reapply for the scholarship each year. The selection committee assesses the applicants in the areas of academic ability (GPA of 3.0), social awareness, financial need and appreciation of labor. The parents of applicants are required to be members of the AFL-CIO for one year.
State Teachers Association Scholarships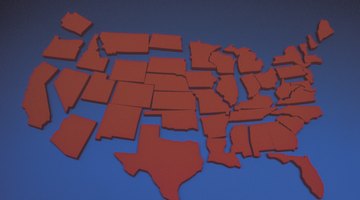 •••
Comstock/Stockbyte/Getty Images
State scholarships for students whose parents are teachers are typically awarded through state teachers organizations, such as the California Teachers Association (CTA). For example, the CTA has 400 to 600 applicants for its $5,000 scholarships and awards up to 34 to the dependents of active, retired or deceased members each year. To earn the scholarship, the applicant must provide an applicant's statement, a solid community service record, and two letters of recommendation. One letter addresses human, civic and social issues, while the other focuses on educational and personal achievements.
The Career Scholarship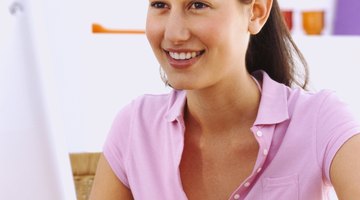 •••
Stockbyte/Stockbyte/Getty Images
The Indiana State Teachers Association (ISTA) also awards a $1,000 "Career Scholarship" to a dependent child of one of its members. The qualification process is similar to the CTA scholarship, requiring a mix of academic achievement, leadership activities, an essay and recommendations. This yearly award can be renewed annually for three years. Many other state teachers associations offer similar scholarships; check with your state's organization to find out the specifics, which are likely available on its website.
Related Articles
References
Writer Bio
Chris Brantley began writing professionally for a financial analysis firm in 1997. From 2000 to 2004, he worked as a financial advisor, specializing in retirement planning and earned his Series 7, Series 66 and insurance licenses. Brantley started his full-time writing career in 2012 and has written for a variety of financial websites, including insurance, real estate, loan and investment sites. He holds a Bachelor of Arts in English from the University of Georgia.