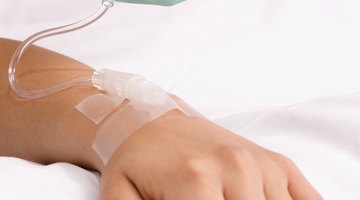 Intensive care unit nurses (also called critical care nurses) work with patients who have life-threatening injuries or medical conditions, or who are at risk for or are experiencing serious health complications from an underlying medical condition or injury. ICU nurses are different from ER nurses in that they work with patients on an ongoing basis after the immediate medical crisis that brought them to the hospital has been treated.
Qualifications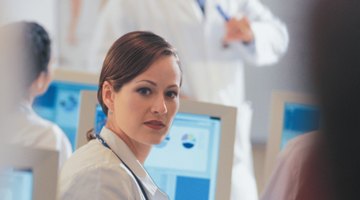 ICU nurses must be registered nurses first, which requires getting a nursing degree and passing a licensing exam. There is no separate degree needed to work in critical care, but you do have to have at least a couple years' experience working as a general nurse before you can do critical care.
Career Growth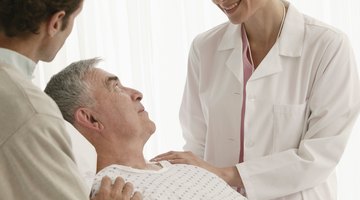 There are many specializations within the specialization of critical care nursing. You can work only with adults, or even more specifically, with elderly patients. Or you can become a psychiatric ICU nurse. The Mayo Clinic in Rochester, Minn., has 10 intensive care units: medical, surgical, cardiovascular, organ transplant, neurology, surgical trauma, neonatology, pediatrics and thoracic vascular.
Additional Certification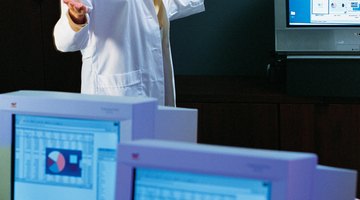 After two or more years of experience working as an ICU nurse, you can earn certification by successfully taking the Critical Care Registered Nurse certification examination. This step is not mandatory, but it does demonstrate to employers that you have a measurable level of experience, competence and specialized knowledge in the field.
Career Outlook
According to the American Association of Critical Care Nurses, the nursing shortage for the career as a whole is "especially acute" for specialized nurses in intensive care units. As a result of this, medical employers are willing to offer financial incentives, such as relocation bonuses, beyond the base salary to attract qualified nursing staff. A Bureau of Labor Statistics survey conducted in 2011 and cited by Villanova University showed a salary range from just under $45,000 for the lowest-earning registered nurses to more than $96,500 for nurses with the highest levels of education and experience, or those who work in specialized areas.
2016 Salary Information for Registered Nurses
Registered nurses earned a median annual salary of $68,450 in 2016, according to the U.S. Bureau of Labor Statistics. On the low end, registered nurses earned a 25th percentile salary of $56,190, meaning 75 percent earned more than this amount. The 75th percentile salary is $83,770, meaning 25 percent earn more. In 2016, 2,955,200 people were employed in the U.S. as registered nurses.
Related Articles
References
Resources
Writer Bio
Kathy Kattenburg has been a writer for more than 30 years. Her articles have been published in "N.J. Jewish News" and "Suburban Essex," and she is a contributing writer and full partner at Not the Singularity. Kattenburg has a BA in English literature from Drew University in Madison, New Jersey.