Advanced education is no longer limited to attending classes in "brick and mortar" institutions. Distance learning is becoming increasingly popular, particularly for adult learners who have busy lifestyles, with family and career responsibilities. Flexibility, convenience and lower tuition rates are some of the benefits of online education. Hundreds of degree programs are available, including MBA (Master of Business Administration) programs. Even Ivy League universities, and prestigious institutions like the University of Oxford, offer a variety of distance learning programs.
Oxford History
The University of Oxford, one of the most prestigious universities in the world, is located in the United Kingdom. Oxford has been providing high-quality education for about eight centuries, accumulating an impressive record of accomplishments, and producing high-caliber graduates. Not the least of these is a certain undergraduate by the name of Tim Berners-Lee, recognized as the creator of the World Wide Web as we know it today--a necessity for distance learning.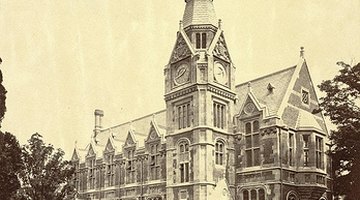 •••
Image by Flickr.com, courtesy of Cornell University Library
Continuing Education
In order to keep up with changing times and technology, and to accommodate busy adult learners, Oxford incorporated a Department for Continuing Education to provide traditional lifelong learning courses and programs, as well as distance education and online learning opportunities. Specific schools focusing on a career concentration are included within the department, including Oxford Brookes University Business School. Among its dozens of postgraduate business courses are the MBA options.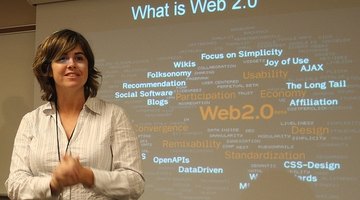 •••
Image by Flickr.com, courtesy of Ben Ostrowsky
MBA Programs
Anyone seeking a prominent place on the cutting edge of the business world understands the status and advantage granted by possessing an MBA degree. Further esteem derives from earning that MBA from a place as renowned as Oxford Brookes University. The types of MBA degrees offered at Oxford Brookes include the Global MBA, the Executive MBA, and the Full-time MBA. Students may choose the career type or path that is most convenient for them.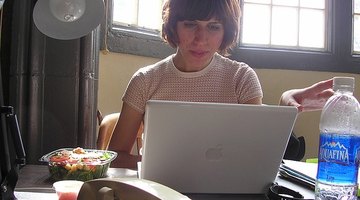 •••
Image by Flickr.com, courtesy of Jo Guldi
Global MBA
For the distance learner, Oxford offers the opportunity to earn the Global MBA. This degree program requires a commitment of 30 months, although accelerated options exist if students meet certain requirements. Students may enroll and begin the Global MBA during either January or July. Online studies cover such topics as accounting, business strategy, finance and management, as well as instructor-facilitated synchronous debates in a virtual global classroom environment. The degree program concludes with a research-based dissertation.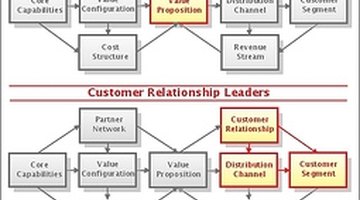 •••
Image by Flickr.com, courtesy of Alexander Osterwalder
Considerations
Perhaps the most important consideration is to determine if distance learning is right for you. Online studies require a significant amount of discipline and excellent time management skills, in spite of providing a degree of flexibility and convenience not available in their "brick and mortar" counterparts. Although your learning materials are typically available "24/7" and allow you to study when it's most convenient for your schedule, you still need to complete assignments on time and possibly attend live online lectures or discussions.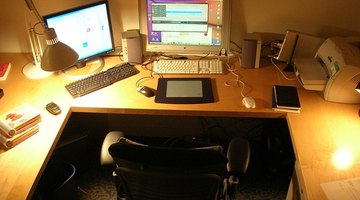 •••
Image by Flickr.com, courtesy of Mo Riza
Related Articles
References
Writer Bio
K'Lee Banks started writing professionally in 1984. She has written content for Writer Access, WiseGEEK, Travel New England and numerous private clients. Banks has a background in education and social services. She is also an entrepreneur who makes customized quilts and crafts. Banks has a Master of Education from American InterContinental University and is pursuing a doctorate in education from Northcentral University.