While there are several forensic science degree programs, there is not a single major for a forensic science degree. The term "criminalistics" is sometimes used as an all-encompassing phrase for forensic science; however, each forensic specialty has its own set of educational priorities and virtually all forensic science specialties are in the hard sciences such as chemistry, biology, physics or genetics. The American Academy of Forensic Sciences website has an extensive list of colleges and universities offering a variety of forensic degree programs.
Crime Laboratory Analyst
Crime lab analysts evaluate, analyze and categorize physical evidence using scientific methodology. An analyst needs at least a baccalaureate degree to work in a crime lab and in some cases a master's degree is required. The The Indiana University-Purdue University-Indianapolis Forensic and Investigative Sciences Program offers a bachelor of science degree, awarded by Purdue and which was created by faculty members from three separate schools that have required and elective courses in the program. Students take core classes and then focus on either biology or chemistry. Students also learn photography, law and forensic science and lab experiences in both forensic biology and chemistry. Crime lab internships are also available.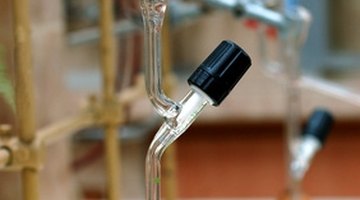 Crime Scene Investigator
The crime scene investigator is the person on site seeking evidence in the wake of a crime. Be it night or day, outside or inside, a burglary or a homicide, he or she must find the evidence and preserve it for the lab analyst to test and evaluate. Again, crime scene investigators should have a bachelor's degree in the hard sciences, criminal justice with a science emphasis, crime scene processing or a related field. The University of Central Oklahoma 's Forensic Science Institute offers a dual degree or double major undergraduate program that requires students to major in forensic science and another area, such as criminal justice, to fulfill the requirements of a crime scene investigator.
Forensic Engineer
A forensic engineer is simply that, an engineer with at least a baccalaureate degree who works, probably part-time or as a consultant, with the crime lab. Depending on the engineer's expertise--electrical, traffic, civil, mechanical or material--he is called in to scrutinize and analyze evidence in a variety of cases.
Medical Examiner
As a general rule, the medical examiner is a physician with seven or more years of higher education plus a number of years of internships and residency in which he or she likely had a forensic emphasis. The medical examiner examines and probably performs an autopsy on the deceased to determine the cause of death.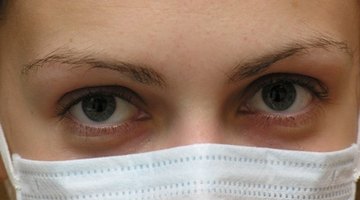 Other Forensic Specialties
Among forensic specialties are some relatively new areas that require at least a bachelor's degree and specialized training. The dawning of digital photography has created both a demand for digital forensics--examining images to determine authenticity--and taking digital images at crime scenes, autopsies and other settings. Another emerging field is forensic skull reconstruction that is done by a well-trained and educated artist or sculptor who, using a skull, reconstructs the deceased's face out of clay.
Related Articles
References
Writer Bio
Douglas Hawk has been freelance writing since 1983. He has had articles appear in numerous Colorado newspapers and in a wide variety of national magazines. Hawk has sold three novels and one short story, which won an award from the Colorado Authors' League. He holds a Bachelor of Arts from Adams State College and master's degree in mass communications from the University of Denver.