Students choose to graduate from high school early for a number of reasons. Some want to work to save money for school, while others want to start college as soon as possible. The state of Texas has made many changes to its graduation requirements in recent years, but with careful planning, students who wish to graduate in three years can still do so. School counselors and other personnel can help those trying to graduate early meet their goal.
The Foundational Graduation Plan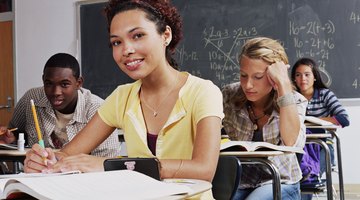 •••
Digital Vision/Photodisc/Getty Images
Plan your three years. Students who wish to graduate under the foundation plan must have four credits in English, and three each in math, science and social studies. Students must also take one credit each in physical education and fine arts. Two credits must be taken of the same foreign language, although students may now opt to take computer science to satisfy that requirement. Students must take one half credit of speech. Elective courses make up the final credits.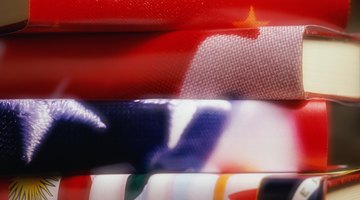 •••
Stockbyte/Stockbyte/Getty Images
Make a plan outlining how you will get all of the required courses taken. Many middle schools offer students the chance to take courses for high school credit, and students can enter high school with two or more credits. Junior colleges often partner with school districts to allow high school students to take courses at a reduced fee. Those wishing to graduate early may be able to take evening courses or classes during the summer.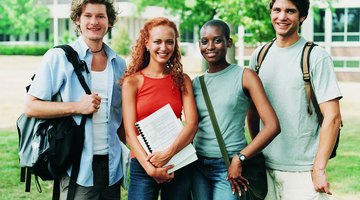 •••
Digital Vision./Digital Vision/Getty Images
Take and pass all state-required standardized tests. House Bill 5 reduced the number of State of Texas Assessments of Academic Readiness, or STAAR, exams from 12 to five. Students must take a STAAR test after English I and English II, biology, and United States history. Students typically take these tests before the end of their third year, but if students take a course early or in summer school, they should check with their counselor to see if tests can be taken early.
The Distinguished Graduation Plan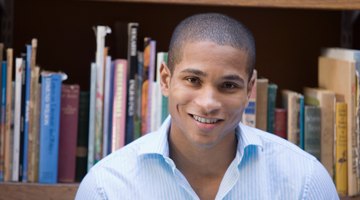 •••
Jupiterimages/Photos.com/Getty Images
Plan to take more courses. Students who wish to graduate in the top ten percent of their class must take all of the courses required under the foundational plan plus an extra credit each of math and science. Under the distinguished plan, one of the math credits must be Algebra II. Because of the added responsibility of earning an endorsement, students who graduate under the distinguished plan need to choose only two electives.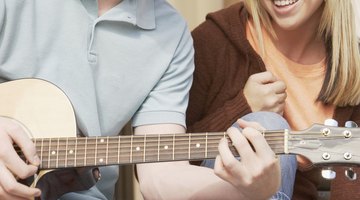 •••
Jack Hollingsworth/Photodisc/Getty Images
Choose an endorsement. An endorsement is a plan that allows students to specialize in science, technology, engineering and mathematics, business and industry, public services, arts and humanities, or multidisciplinary studies. Schools are required to offer classes to fulfill one endorsement, so check with your counselor to see what classes are available. Students may change endorsements and may even opt out of earning one, but failing to do so will drop a student down to the foundational plan.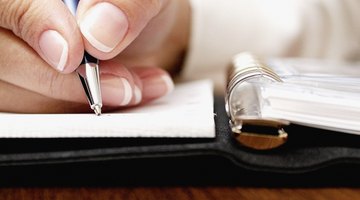 •••
Medioimages/Photodisc/Photodisc/Getty Images
Know what your college wants. State requirements allow a student to substitute foreign language credits with those in computer science, but the college you plan to attend may not. Additionally, many schools require three credits of a foreign language to enter even though the graduation requirement is two credits. Three social studies credits are now required instead of four. And technical schools may have specific requirements that will determine the endorsement you choose.
Related Articles
References
Writer Bio
Kimberly Heffernan has taught in public schools for 25 years. Her professional works include numerous curriculum documents and project proposals. She holds a Bachelor of Arts in English from UT Austin and a Master of Education from Sam Houston State University and credentials to be a school counselor.