A career as a pharmacist continues to rank among the highest paying and most rewarding jobs. It is no wonder then that so many students are interested in becoming pharmacists. To do so, however, one must attend pharmacy school. Getting into pharmacy school is a substantial project in and of itself, yet it is a very doable project if one follows the right steps.
Attend Your Local Community College
To get into pharmacy school, you will only need two years worth of college credits, and a college degree is not required. For this reason, taking your prerequisites at a community college is a good idea. Not only will you save a large amount on tuition and board since you won't have to move most likely, but you will also receive more attention in your classes as class sizes tend to be smaller than in larger universities. Smaller class sizes also correlate to better grades, which always helps in the application process.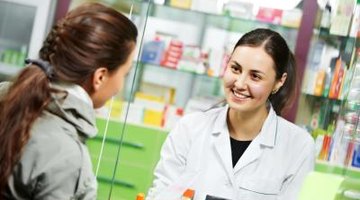 Prepare for the PCAT
As with most grad schools, pharmacy also has its own entrance exam. One cannot stress enough the importance of properly preparing for the exam as it can help greatly in the acceptance process. The best way to prepare for the exam will of course depend on your individual study habits. For some, a class from Kaplan or Princeton review will provide the necessary structure and guidance needed for success. Meanwhile, others will prefer the self-paced freedom of studying on their own with books and guides. No matter which route you take, make sure to take as many practice tests as possible before you take the exam. It is also advised that one takes most if not all the pharmacy science prerequisites before taking the exam, as it is heavily targeted toward chemistry and math. Lastly, if you do not do that well on your exam, it's not the end of the world, as you'll be able to take it again. Visit the PCAT exam website to get more valuable information, including practice questions.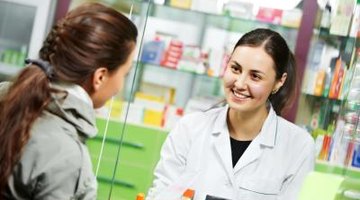 Acquire Pharmacy Experience
Pharmacy schools want to see that you were exposed to the field and have some sort of experience that not only shows your knowledge and skills but also your desire to become a pharmacist. Getting a part-time or a full-time job as a pharmacy technician is not that difficult, as most states do not even require a certification, although it helps in the job hunting process. Retail pharmacy chains tend to have higher turnover rates than hospital and individual pharmacies, so it will most likely be easier to find a job in a place like Walgreens, CVS or even Wal-Mart. When applying, it is a good idea to come in person and speak to the pharmacy manager rather than just submitting an online or in-store application. To get the most out of your experience there, make sure you do all the available training and make friends with the pharmacists who will write your recommendations to pharmacy schools. Most of these chains also provide scholarships for their employees and pay sign-on bonuses to those that choose to stay with the company after finishing pharmacy school. Staying with the same company often has the advantage of increasing one's seniority level, which provides perqs and benefits, such as increased pay and more vacation and sick days than a brand-new employee would get.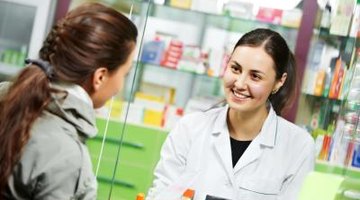 Apply to Multiple Pharmacy Schools
Apply to as many schools as you can. Prestige is not very important when it comes to the medical field and as such you do not have to be very picky when it comes to pharmacy school; especially if your credentials aren't the best. If you get accepted to multiple schools then you can decide which one offers the best education for your needs.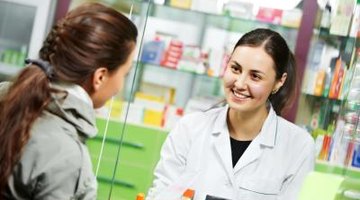 Prepare for the Pharmacy School Interview
Not many graduate level programs have interviews, however, most pharmacy schools do so. If you are picked for an interview, you have made the first cut. In most schools, about half to two thirds of the students that get an interview are actually offered a spot, so your chances are significantly higher if you do well on the interview. Before meeting with the school officials, make sure you know as much as you can about the school, and that you can tell the story of why you want to be a pharmacist in a clear and friendly manner. Be sure that you can explain any possible blemishes on your academic or career record, as they will surely ask. Also, be prepared to ask some questions yourself as the interview is two-sided.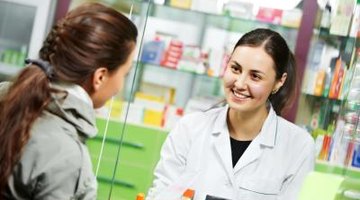 Related Articles
References
Writer Bio
Mario McDaniel is a lawyer and hands-on entrepreneur. He has a Juris Doctorate degree from Florida State University and an MBA degree from Florida Gulf Coast University.