Students who are pursuing graduate programs may consider studying for a dual master's and Ph.D. Usually, the master's degree is more classroom-based than the Ph.D., which is more research and teaching-oriented. A combination of the two can prepare a student well for a future career in academia. Moreover, these programs are more common than students might initially assume: many prestigious universities award a master's degree while a student is on the Ph.D. track. Here are several programs in different fields that award a dual master's and Ph.D.
Columbia University
Students of art history may be surprised to learn that many of the most renowned graduate programs in the field offer a dual master's and Ph.D. For example, Columbia University in the City of New York offers students the opportunity to pursue a sequence of degrees, beginning with the Master of Arts, continuing to a Master of Philosophy, and culminating in the Ph.D. In this program, students complete their first master's degree and continue on to two more years of coursework.
Columbia University 1190 Amsterdam Ave. New York, NY 10027 212-854-4505 columbia.edu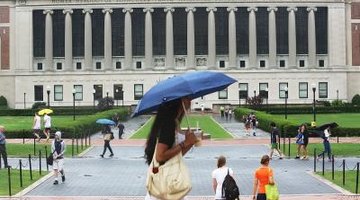 •••
Mario Tama/Getty Images News/Getty Images
Brown University
Similarly to Columbia's program, Brown University's small graduate program in the History of Art and Architecture offers the joint master's and Ph.D. Brown awards students a master's degree after two years of coursework and a qualifying examination; candidates then continue with their own research, eventually culminating in the Ph.D. Located in Providence, Rhode Island, Brown also offers its students numerous advantages, including a close proximity to the Rhode Island School of Design, one of the United States' leading art schools.
Brown University 64 College Street Providence, RI 02912 401-863-1174 brown.edu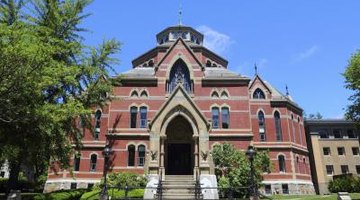 •••
tupungato/iStock/Getty Images
Stanford University
Many Political Science programs also offer a combined Master of Arts and Ph.D. degree. Stanford University's well-known program in Political Science, for example, offers both degrees for students enrolled in the Ph.D. Prospective master's students take 45 credits, 25 of which have to be in graduate seminars; however, Stanford does not require a qualifying examination or thesis.
Stanford University 616 Serra St. Encina Hall West, Room 100 Stanford, CA 94305-6044 (650) 723-1806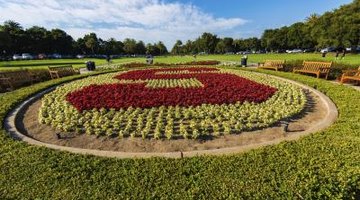 •••
hanxu1011/iStock/Getty Images
London School of Economics
Similar to Stanford, the London School of Economics offers a combined Master of Research and Ph.D. in Political Science, allowing students to benefit from both structured coursework as well as the research facilities available to LSE students. The program offers two different tracks, one which focuses more on qualitative analysis and another which focuses on quantitative research. LSE recommends that applicants have already completed a Master of Arts or Master of Science in a related field.
London School of Economics Houghton Street London, UK WC2A 2AE +44 00 (0)20 7405 7686 lse.ac.uk
Yale University
Many English programs around the country offer combined master's and Ph.D. degree programs to their students. Two of the most celebrated programs, at Yale University and the University of Texas, are no exception. Yale offers Ph.D.-track students the opportunity to receive their Master of Arts if they complete six courses (receiving honors in at least one) and passing two language examinations.
Yale University 63 High Street, Room 109 P.O. Box 208302 New Haven, CT 06520-8302 (203) 432-2226 yale.edu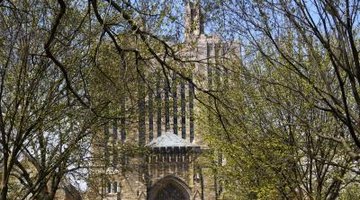 •••
William Perry/iStock/Getty Images
University of Texas
Similarly to Yale, The University of Texas at Austinoffers a doctorate in English once students have completed their master's degree, completing at least 24 hours or additional classwork and satisfying the foreign language requirement. The University of Texas offers a wide variety of specializations, including Rhetoric and Ethnic and Third-World Literature.
University of Texas at Austin 1 University Station B5000 Austin, Texas 78712-1164 (512) 471-4991 utexas.edu
Related Articles