Europe is one of the best regions to study medicine, thanks to the big number of reputable medical universities available in different countries. You can join one of the medical universities for an undergraduate medicine course after A levels, a postgraduate degree as well as a pre-med course in case you did not study the traditional science at A level. The United Kingdom is home to most of the top rated medical schools in Europe.
Oxford University
Oxford, based in the United Kingdom, was the first University in the English-speaking countries, and admits students from more than 140 countries around the world. Oxford selects students on the basis of their aptitude for medicine and medical sciences. Oxford offers both pre-clinical and clinical medicine courses which emphasize the basic science research that supports medicine. At Oxford you can either register for a four-year course for bioscience graduates or a six-year course for medicine. Oxford was ranked first in Times Good University Guide ranking in 2010.
Medical Sciences Office John Radcliff Hospital Oxford, OX3 9DU +44 (0) 1865 270000 Enquiries@medsci.ox.ac.uk http://www.ox.ac.uk/
Cambridge University
Cambridge University is also situated in the UK and it takes second position in Times Good University Guide. At Cambridge, medicine is taught at the School of Clinical Medicine which allows students to take part in critical inquiry as well as real clinical research. Cambridge is among the oldest Universities across the globe and the School of Clinical Medicine has gained popularity worldwide thanks to its highly ranked training and commitment to excellence and innovation in research.
School of Clinical Medicine University of Cambridge Addenbrookes Hospital Cambridge CB2 OSP 011 (+44) 1223 336 700 http://www.cam.ac.uk/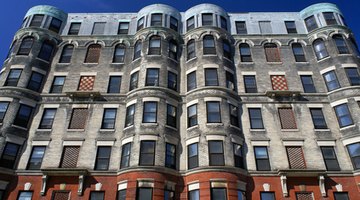 ETH Zurich University
Located in Switzerland, ETH Zurich University was founded in 1855 and admits students from about 80 countries across the globe. About 21 Nobel laureates studied, taught or conducted research at the University, thus contributing to its fame and popularity. At ETH Zurich University you will get comprehensive education in an inspiring environment. The university's research strategy mainly focuses on human health issues. It was ranked 49th in Times QS World University rankings published in 2009.
ETH Zurich Main Building Ramistrasse 101 8092 Zurich Switzerland +41 44 632 1111 http://www.ethz.ch
Heidelberg University
In Germany you will find the University of Heidelberg, which ranks highest among European medical universities outside the UK. Heidelberg houses about 4500 international students from 130 countries. It is well reputed worldwide as one of the best centers for research and teaching. Students with academic degrees from abroad can register for the courses offered in English including MSc in Translational Medical Research, International Health and Molecular Biosciences.
University of Heidelberg Faculty of Medicine Im Neuenheimer Feld 672 69120 Heidelberg Germany 011 (+49) 6221 562 711 http://www.uni-heidelberg.de
Related Articles
References
Writer Bio
Martin Muchira has been writing content for online businesses since 2008. He has written content for major companies like Air Asia and Comcast. Muchira graduated at the top of his class from Moi University with a Bachelor of Science in wood science and industrial processes.