An estimated one in four deaths in 2014 can be attributed to cancer, according to the American Cancer Society. If you want to lead the fight against this disease, you can enroll as a medical student at one of the top schools recommended by the American Society of Clinical Oncology. Many have top cancer hospitals as ranked by U.S. News & World Report and the oncology departments are in medical schools ranked among the best in the world.
East Region
Johns Hopkins University in Baltimore, Maryland, offers oncology residency and fellowship programs through its Sidney Kimmel Comprehensive Cancer Center. You can study alongside medical experts in various centers focusing on a host of cancers: bone marrow, brain, breast, colon, liver, lung, skin, pancreatic and prostate.
The Dana-Farber/Harvard Cancer Center is the largest comprehensive cancer center in the world. It combines seven institutions, including Massachusetts General Hospital, and more than 1,000 researchers. Oncology residents at Harvard University in Cambridge, Massachusetts, can boast studying in the top-ranked medical school in the world, according to QS World Universities and the Academic Ranking of World Universities.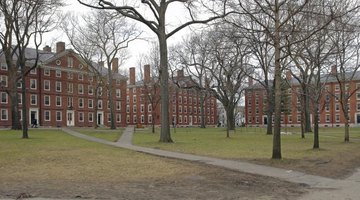 •••
Prill Mediendesign & Fotografie/iStock/Getty Images
Midwest Region
The radiation oncology department at the University of Michigan in Ann Arbor receives the most National Institutes of Health grand funding of any such department in the nation. The residency program boasts a broad range of clinicians, physicists and biologists who are among the best in their fields. The Mayo Clinic in Rochester, Minnesota, is recognized internationally for excellence in cancer research and treatment. Its graduate school offers residency and fellowship programs in radiation oncology. About two residents complete the four-year residency program annually. The fellowship lasts one to two years and goes beyond the residency program into greater detail.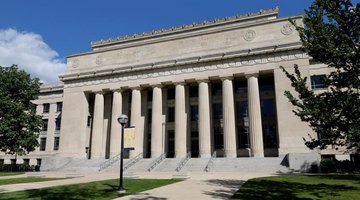 •••
Peter Spiro/iStock/Getty Images
South Region
U.S. News ranked the University of Texas' Anderson Cancer Center in Houston the second best cancer treatment hospital in the nation. The university oncology division is part of the internal medicine department and focuses on cellular biology, biochemistry and pathology, and the roles of surgery, radiology, immunology, neurology, psychology and sociology in cancer treatment.
Duke University in Durham, North Carolina, offers a three-year fellowship through its medical school's division of medical oncology. The program has 70 faculty and specializes in hematology, medical oncology and bone marrow transplantation. Twenty-one fellows are admitted each year.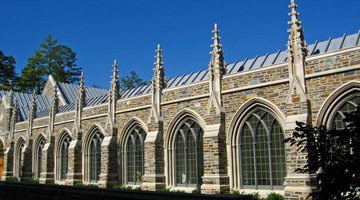 •••
Steve Hong/iStock/Getty Images
West Region
The University of Washington in Seattle offers an acclaimed hematology/oncology fellowship. U.S. News ranks its hospital sixth in the nation for cancer and the best in the western United States. The medical school includes the Fred Hutchinson Cancer Research Center, a research leader for a variety of cancers as well as cancer gene therapy.
Oncology specialists at the University of California-San Francisco, are researching breast cancer, cancer and genetics, brain cancer, pediatric cancer, prostate cancer and tobacco control. Radiation oncology residents at UCSF can study gamma knife radiosurgery, intraoperative radiotherapy, high-dose rate brachytherapy, permanent brachytherapy, and intensity modulated radiotherapy.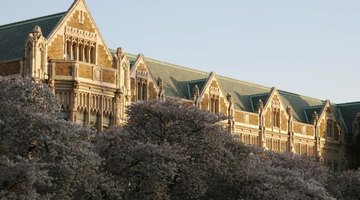 •••
b-rog/iStock/Getty Images
Related Articles
References
Writer Bio
Rudy Miller has been writing professionally since 1996. Miller is a digital team leader for lehighvalleylive.com, a local news website and content provider to the Express-Times newspaper in Easton, Pa. Miller holds a Master of Arts in English from the University of Miami.