There are many advantages to blended kindergarten classrooms. Special education students learn by watching their peers and are included in peer groups and learning communities. Regular education students have the opportunity to learn patience and adaptability to individual needs. These are skills that will benefit them throughout life. Quality blended programs have certain attributes in common.
High Expectations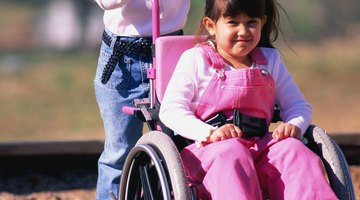 Educators teaching in a blended program should have high expectations for all students, including special education students. Differing strengths and abilities should be recognized and taken into consideration. The belief that all students can achieve their goals should permeate the classroom atmosphere. Students should be encouraged and supported to push themselves to achieve more. Learning and improving should be stressed. Students should be taught to compete with themselves and collaborate with others to reach common goals and to help each other.
Opportunities to Learn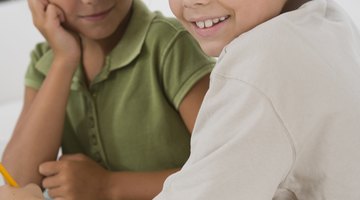 Kindergarten programs for special and regular education students should provide multiple opportunities to be learners. Teachers should set up experiences so that all children view themselves as learners. Students are not only learning to complete tasks, but they are learning to discover information and to be critical thinkers. Students should also view their peers, including special education students, as learners. Students can help out by being peer tutors and setting positive behavioral and social examples.
Sense of Community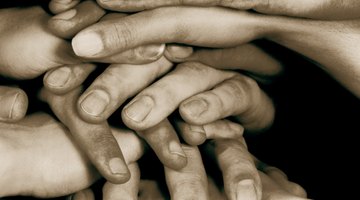 One great benefit of blended special and regular education is the wonderful opportunity for community. Special education children should be embraced as part of the community. This provides rich opportunities for friendships to be formed. All children should feel welcome and included as part of the group. Parents and children will become advocates for respecting and welcoming differences in others. This sense of belonging has great benefits for all students as everyone recognizes they have special talents and gifts to share.
Support and Training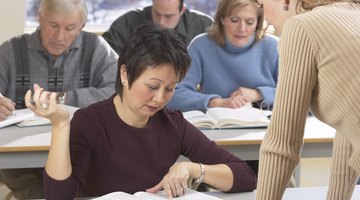 Teaching in a blended kindergarten class requires a knowledge of strategies and techniques for working with diverse learners. Teachers should be trained before working with special education students. Support for the teachers is also key. Special education and regular education teachers should work closely together to optimize learning for all students. In some situations, assistants should be available in the classroom to provide more individualized attention. Challenges are sure to arise, and teachers who can reach out for guidance and support are likely to have classrooms in which all students are included and learning.
Related Articles
References
Writer Bio
Katrice Morris is an educator based in Georgia. She has six years of classroom teaching experience in the primary grades and certified to teach grades Pre-K through 8 in the state of Georgia. She holds an Master of Education in instructional leadership from the University of Illinois at Chicago.