If you're passionate about horsemanship and like helping people, you may enjoy classes leading to an equine therapy career. Students in this major learn to direct therapeutic activities that involve riding or interacting with horses. Research reported in the 2007 journal of "Society and Animals" showed that equine therapy can help people gain self-confidence and manage stress. Equine therapy is taught at a few select schools that have the faculty and facilities to offer this specialized program. The Professional Association of Therapeutic Horsemanship, International website suggests that attending a college affiliated with PATH International ensures quality instruction.
.
University of New Hampshire
The University of New Hampshire at Durham offers a bachelor's degree in equine science with a therapeutic riding emphasis. Students learn to properly handle horses, instruct riding lessons, assess rider needs and facilitate activities that strengthen a rider's cognitive, physical and emotional abilities. Students also take classes in science, such as biology, genetics, anatomy and nutrition. Valuable hands-on experience is acquired by volunteering in the school's therapeutic riding program that provides therapeutic games and activities for riders with disabilities. Students who complete the program are eligible to take the qualifying examination to become a PATH International certified therapeutic riding instructor.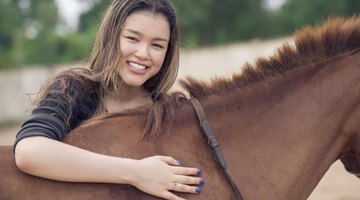 •••
DragonImages/iStock/Getty Images
St. Andrews University
Students attending St. Andrews University in Laurinburg, North Carolina, may earn a bachelor's degree in therapeutic horsemanship. The multidisciplinary curriculum includes classes in anatomy, physiology, business, psychology, first aid, therapeutic principles, riding techniques and training therapy horses. Students acquire experience by helping with Ride Like a Knight, a PATH International accredited, therapeutic riding program that assists individuals with disabilities, troubled youth and trauma survivors. Students interested in networking and socializing can join the Therapeutic Horsemanship Club; activities include annually traveling to PATH conferences.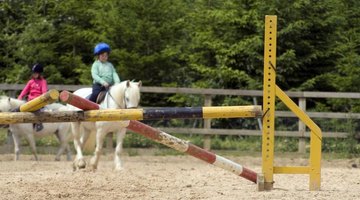 •••
Lisa Valder/iStock/Getty Images
Lake Erie College
Lake Erie College in Painesville, Ohio, offers an equine studies major with a concentration in therapeutic horsemanship. Students learn how horses can affect people on a deep emotional level. Required courses include child development, therapeutic riding techniques and therapeutic horsemanship, for example. Riding skills are also important; students must demonstrate intermediate riding proficiency. Additionally, majors must complete a 150-hour internship under supervision of an instructor certified by PATH International. Students gain real-world experience by volunteering at nearby Fieldstone Farm, one of the largest therapeutic riding centers in the U.S., according to the FF website.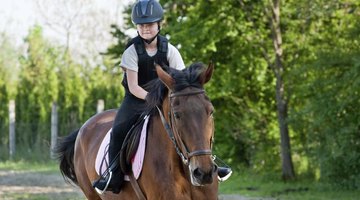 •••
fotokostic/iStock/Getty Images
Rocky Mountain College
Rocky Mountain College in Billings, Montana, offers a major in equestrian studies with a concentration in therapeutic riding. Required courses include subjects such as equine nutrition, therapeutic riding, horsemanship, beginning and advanced riding instruction techniques and first aid. Majors must also complete a minor in psychology. Students spend more than 50 percent of their time working with clients in the PATH International Therapeutic Horsemanship Center operated by the RMC equestrian studies department. According to the RMC website, it's one of the few programs in the U.S. that integrates the curriculum with requirements for becoming a PATH International certified therapeutic riding instructor.
•••
DuA!an KostiA/iStock/Getty Images
Related Articles
References
Writer Bio
Dr. Mary Dowd is a dean of students whose job includes student conduct, leading the behavioral consultation team, crisis response, retention and the working with the veterans resource center. She enjoys helping parents and students solve problems through advising, teaching and writing online articles that appear on many sites. Dr. Dowd also contributes to scholarly books and journal articles.